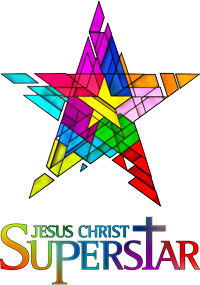 If you're outside of the UK and Ireland, within Australia or the USA and want to see Tim rocking out as Judas in Jesus Christ Superstar, then you're going to like this announcement!
We're excited to announce that the UK arena production of Jesus Christ Superstar will be hitting the cinema screens of the USA and Australia very shortly!
Americans, you can catch the show on 29th October 2012 and 1st November 2012 in participating theatres. You can find your nearest cinema and purchase tickets over at FathomEvents.com.
UPDATE 29th Oct 2012, 21:30 GMT: Sorry to report that Fathom Events have just announced on Twitter: "Jesus Christ Superstar fans – due to circumstances beyond our control-the event scheduled for tonight & Thurs 11/1 has been cancelled". Their account can be found @fathomevents and further information can be found on their Facebook page here. We'll let you know if we hear of any developments.
In Australia, the screenings will run for a week starting on the 8th November 2012. You can find the list of cinemas showing it over at JesusChristSuperstarMovie.com.au, along with ticketing links and trailers.
As for the DVD of the show, we can confirm that it will be receiving an international release in early 2013! There are no further details at the moment but when we get more information we'll let you know.