"Tim Minchin's Storm is a masterpiece of poetry, songwriting, performance. It's one of my favorite things in the world. The world sorely needs more articulate civilized rants like this. In any form."
Adam Savage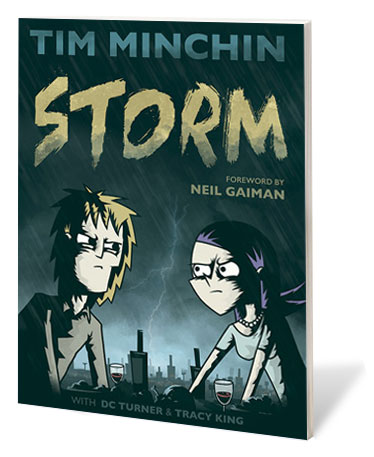 Storm started its life as a jazz-backed beat-poem, written for Tim's 2008 live show, Ready For This? In 2011, the poem was made into an animated short film by DC Turner and Tracy King. The film was a YouTube hit, and has been viewed over 4 million times. (A lot of views, even for a short video featuring a kitten. For a nine-and-a-half-minute-long beat poem about science and philosophy, it's pretty much unheard of.)
And now…
…it's a book; available to buy online and from all good book shops!
The unique and beautifully detailed graphic novel uses the animated film as a starting point, but is very much an original work. The artwork is funny, heart-warming and original, breathing new life into a text that is so well-known to so many.
With a forward by the great Neil Gaiman, the book also has an introduction by Tim, in which he talks about his initial inspirations and ideas for Storm and how he honed them into the final poem for performance.
Storm is out now in paperback and as an eBook.
Orion also released a deluxe hardback collector's edition, only 2000 of which were printed. This sold out online, at pre-order, very quickly. They're numbered and signed by Tim, and include exclusive extra content: an interview with Tim, DC Turner and Tracy King and a fascinating look behind the scenes at how initial concept pencil sketches and storyboards were turned into the animation and have developed further for this beautiful book.
"Tim Minchin is a prophet and a poet, and Storm is his masterpiece: a passionate love letter to reason that is as hilarious as it is profound, as savage as it is touching. Flawlessly written and divinely illustrated, this is a truly unique and special book. And if you happen to be a friend of mine, you should put it down right now, because this is what I'm buying you for Christmas."
– Jane Goldman
"I cant wait for the hardback version, as it means that – for the first time – I can literally bash someone over the head with my opinions."
– Tim Minchin
Here's a Look Inside Storm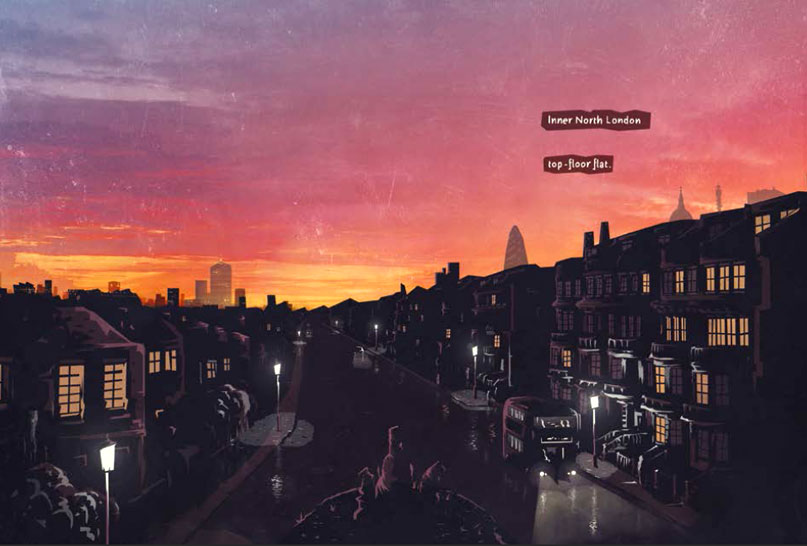 "Storm perfectly captures the twisted, disfigured sack of pity and incomprehension my face becomes when attempting to present facts to the irrational."
– Prof Brian Cox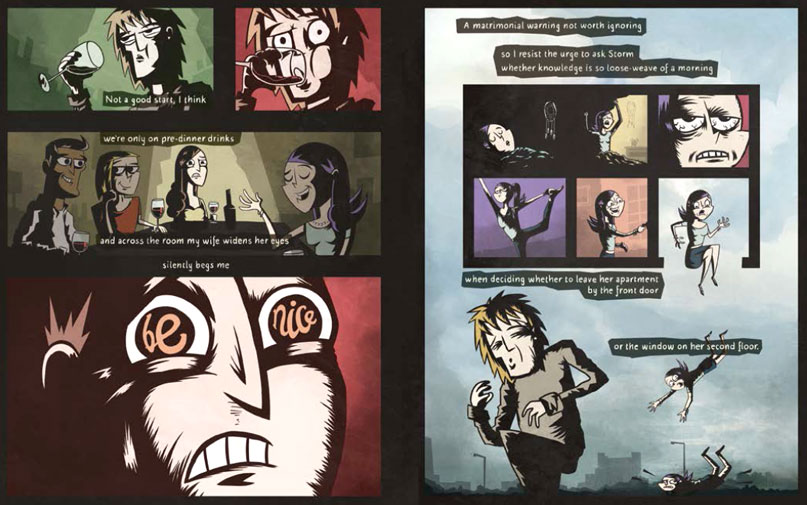 "Probably the greatest and most important thing ever published in the history of humankind to date and in the future. And it's very funny."
– Jonathan Ross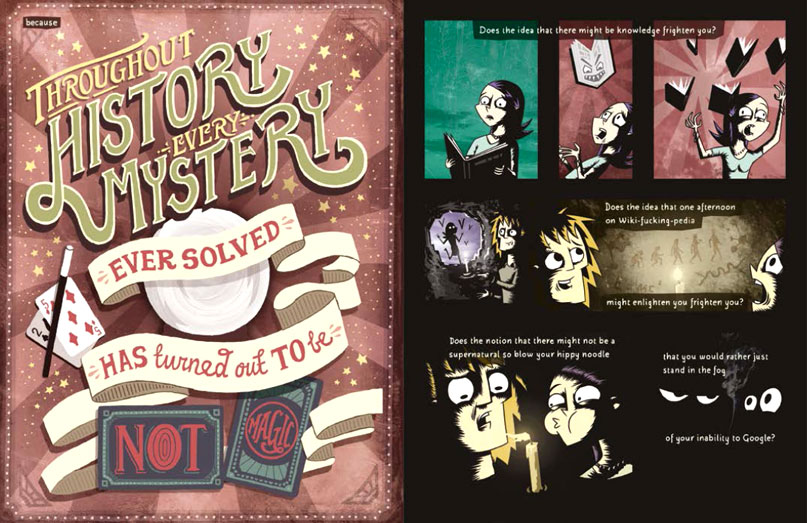 "I have lived Storm, repeatedly. Minchin is a god among dorks."
– Ben Goldacre
"Storm is perfect! I am utterly in awe of Tim Minchin's poem & his ability to cut to the truth. Simply stunning."
– Andy Nyman
"You'd imagine that any attempt to gild Tim's lily would end in disaster, but Storm succeeds on every level. An absolute treat"
– Rufus Hound
Alan Samson, Publisher, said: "Orion is thrilled to be bringing this internet phenomenon to another medium. Tracy and Dan's artwork and design values are a perfect complement to Tim's sparkling text, and we expect his book to go down a storm this autumn."
Storm is available in all good bookshops and online: