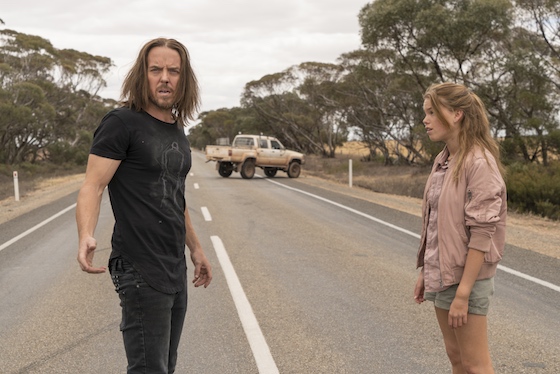 Ready for a wild road trip across the Australian outback with Tim's brand new comedy drama UPRIGHT?
All 8 episodes of UPRIGHT will be available to UK viewers from Thursday 28th November, 2019, on Sky Atlantic and streaming service NOW TV.
In Australia you can watch all episodes from Sunday 1st December at 8:30pm on FOXTEL or watch a double episode premier on FOX SHOWCASE.
UPRIGHT Update: The series will be starting Sunday 19th January 2020 on Super Channel Fuse for viewers in Canada.
Co-written and starring Tim, UPRIGHT follows two misfits thrown together by chance in the middle of the Australian desert, who forge the unlikeliest of bonds in their quest to get a precious piano from one side of the country to the other.
Tim: "Making Upright was a complete joy and a massive privilege. After living overseas for more than a decade, I couldn't have hoped to come home to a more fun and inspiring project: an original Australian outback adventure story, full of heart and laughter, made by some of most talented and dedicated creatives in the country. It's a unique but universal story about family, resilience, music, forgiveness, and learning how to find a moment to breath out. And it's full of silliness, action, and wonderful performances, and will make you want to go to the beach and/or ring your mum".