Biography | Albums/Singles/DVDs | Composer & Lyricist | Acting/TV&More | Activism/Fundraising | Quotes/Reviews | Awards
Below is some general biographical information about the artist both formerly and currently known as Tim Minchin. If you have a question not answered on this page, you should try the FAQ page.
Biography
Updated January 2022
Tim Minchin is an Australian composer/lyricist, musician, comedian, actor, writer, producer and director.
He was born in October 1975 and grew up in Perth, Western Australia, the second of four children.
He attended Christ Church Grammar School, The University of Western Australia (Bachelor of Arts) and The WA Academy of Performing Arts (Advanced Diploma of Contemporary Music).
He spent his twenties writing songs, playing in bands, acting in plays, composing for theatre, playing piano for cabaret artists and penning tongue-in-cheek beat poems.
Soon after he married his university sweetheart, Sarah Gardiner, in Perth in 2002, they moved to Melbourne. Failing to garner record company support for his 2001 album, Sit (with band Timmy the Dog) and struggling to attract the attention of an acting agent, Tim survived playing keyboards for Melbourne cover-band, The Sea Monkeys, and piano for solo artists – most notably Melbourne composer, lyricist, actor and satirist, Eddie Perfect.
In 2003 he debuted his first solo comic cabaret show, Navel – Cerebral Melodies With Umbilical Chords, for the Melbourne Fringe Festival. Performed with a bass player and drummer in a 50 seat venue called The Kitten Club, it contained songs, poems and sketches. It was modestly successful, inspiring Tim to perform solo more often. After regular performances at the legendary Butterfly Club during 2004, he premièred Dark Side at the RMIT Kaleide Theatre as part of the 2005 Melbourne International Comedy Festival (MICF). Good reviews and word of mouth attracted the attention of Karen Koren, a well-known producer, who was scouting for new talent for her Edinburgh Fringe Festival venue, The Gilded Balloon.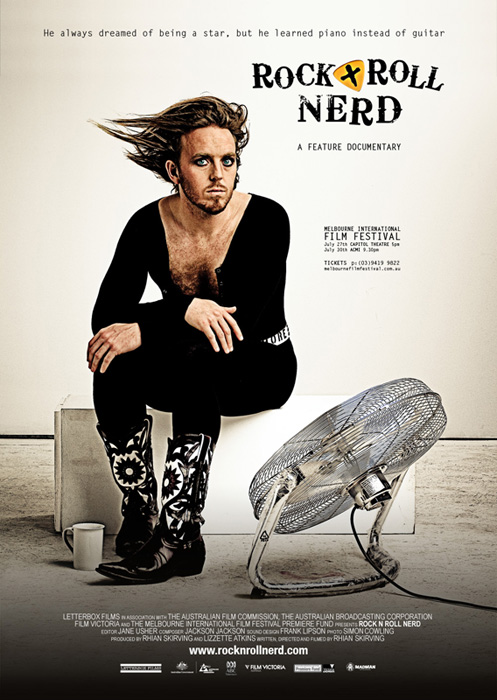 In August that year, Dark Side became one of the most acclaimed comedy shows at the Edinburgh Fringe, and Tim won the Perrier Best Newcomer Award.
Sarah and Tim's journey from their early days in Melbourne to the birth of their first child in London in November 2006 was captured in Rock n Roll Nerd, a feature documentary made by their close friend, Rhian Skirving. The critically lauded film was shown in Australian cinemas in 2008.
In the five years that followed, Tim toured the UK and Australia as a solo performer, attracting growing audiences and many awards. He also performed in Canada, the US, Europe, Scandinavia and New Zealand. By 2010, he was performing with symphony orchestras, and selling out some of the world's most famous venues, including The Royal Albert Hall and the O2 Arena in the UK, and The Sydney Opera House in Australia. Over this time he released five DVD titles: So Live (Aust) and So F**king Rock (UK); Ready for This? filmed at the Enmore (Aust) and Ready For This? filmed at the Apollo (UK); and Tim Minchin and The Heritage Orchestra Live at The Royal Albert Hall.
In 2009, he was commissioned by the Royal Shakespeare Company (RSC) to write the music and lyrics for a stage adaptation of Roald Dahl's Matilda. Directed by Matthew Warchus and with a book by Dennis Kelly, the musical opened in Stratford-Upon-Avon in 2010. Matilda the Musical went on to become one of the most critically and popularly successful musicals of the last 20 years, winning more than 85 international awards, 16 for Best Musical, including a record seven Olivier Awards and five Tony Awards. It continues to run on the West End, had a long and successful Broadway run between April 2013 and January 2017, played for six months in Toronto, Canada, and toured the US twice. It opened at the Lyric Theatre in Sydney, Australia in August 2015, and went on to play Melbourne, Brisbane, Perth and Adelaide. Having played in 50 cities worldwide Matilda then swung over to Auckland, New Zealand in August 2017, followed by a tour of the UK and Ireland 2018-2019. Matilda embarked on an international tour, 2019/2020, concurrent with the continuing West End run at the Cambridge Theatre, visiting China, South Africa and Southeast Asia. More on Matilda the Musical here.
In 2010, Tim narrated Shaun Tan's The Lost Thing, which went on to win the Oscar for Best Animated Short Film.
During a trip to LA, for a charity concert in April 2012, Tim successfully auditioned for the role of Atticus Fetch in Showtime's David Duchovny vehicle, Californication. He played rockstar Atticus in 10 episodes of season six. See the season trailer here.
Later that year, Tim was cast as Judas Iscariot in the spectacular arena production of Andrew Lloyd-Webber and Tim Rice's Jesus Christ Superstar. Co-starring Ben Forster as Jesus and Melanie C as Mary, it toured the UK and Australia in 2012-13. There are some quotes on Tim's performance in the Quotes/Reviews section. The show was released on a DVD which is available worldwide. A few clips can be found here.
Alongside childhood friend Toby Schmitz, Tim starred in the Sydney Theatre Company (STC) production of Tom Stoppard's absurdist, existentialist tragicomedy Rosencrantz and Guildenstern are Dead, directed by Simon Phillips, in July 2013.
That same year, he was awarded an Honorary Degree of Doctor of Letters by The University of Western Australia (UWA), for his contribution to the arts. He gave the "occasional address" for the graduation ceremony, the video of which which went viral. You can see the video or read a transcript of Tim's speech here.
In 2014, Orion Publishing released a graphic novel of Minchin's beat poem, Storm. It was created by DC Turner and Tracy King, following the success of their animated movie of the same piece which has been viewed well over three million times.
In 2015, he appeared as Northern Irish ex-convict, Smasher Sullivan, in The Secret River, an Australian drama mini-series adapted from Kate Grenville's acclaimed novel and directed by Daina Reid for the ABC. He won the 2016 Logie Award for Most Outstanding Supporting Actor for his portrayal of Smasher.
Towards the end of 2015, Tim guest starred as a security guard in No Activity, a comedy drama production by Jungleboys for Australian streaming service Stan, earning a Most Outstanding Supporting Actor Logie nomination for the role. Directed by Trent O'Donnell, the series follows two detectives on a stakeout.
In February 2016, Tim wrote and released Come Home (Cardinal Pell) in support of survivors of clerical abuse. The song continues to raise funds and was nominated for the 2017 APRA Song of the Year.
He worked on the stage musical adaptation of Groundhog Day, writing the music and lyrics, with Danny Rubin (who wrote the original screenplay) writing the book and Matthew Warchus directing. Following its hugely successful and acclaimed limited run at The Old Vic, London, in the summer of 2016, the show opened at the August Wilson Theatre on Broadway, April 2017, to more rave reviews and ran until September 17th, 2017. MTI are now licensing productions at regional theatres around the world.
Tim, Sarah and their two children, Violet (b 2006) and Caspar (b 2009), having lived in London (2006 – 2014) and then Los Angeles (2014 – 2017), returned to Australia to set up home in Sydney at the end of 2017.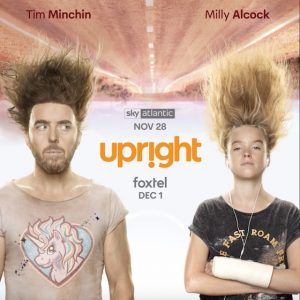 He joined a stellar cast to star in Squinters, a new Australian six part comedy series, created by Adam Zwar and Trent O'Donnell, for the ABC. It aired on ABC in February 2018.
When I Grow Up, a magical picture book, inspired by Tim's much loved hit song from the multi-award-winning Matilda The Musical was published in 2017, illustrated by Steve Antony.
November 2018 saw Tim on the big screen in movie theatres, playing Friar Tuck in Robin Hood, a gritty new take on the classic story, directed by Otto Bathurst and filmed in Croatia and Hungary.
UPRIGHT, a landmark Foxtel co-production with Sky UK was released in late 2019, to critical acclaim. (There are some reviews here) The eight-part series, co-written and starring Tim, follows two misfits thrown together by chance in their quest to get a precious piano from one side of Australia to the other. Tim won the AWGIE for Comedy – Situation or Narrative for his writing on 'Day Eight', the final episode. Additionally, he was executive producer and wrote the music for the series, including the song Carry You, performed and released by Missy Higgins in January 2020.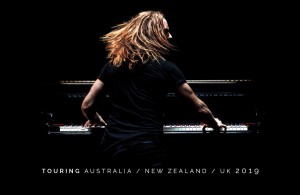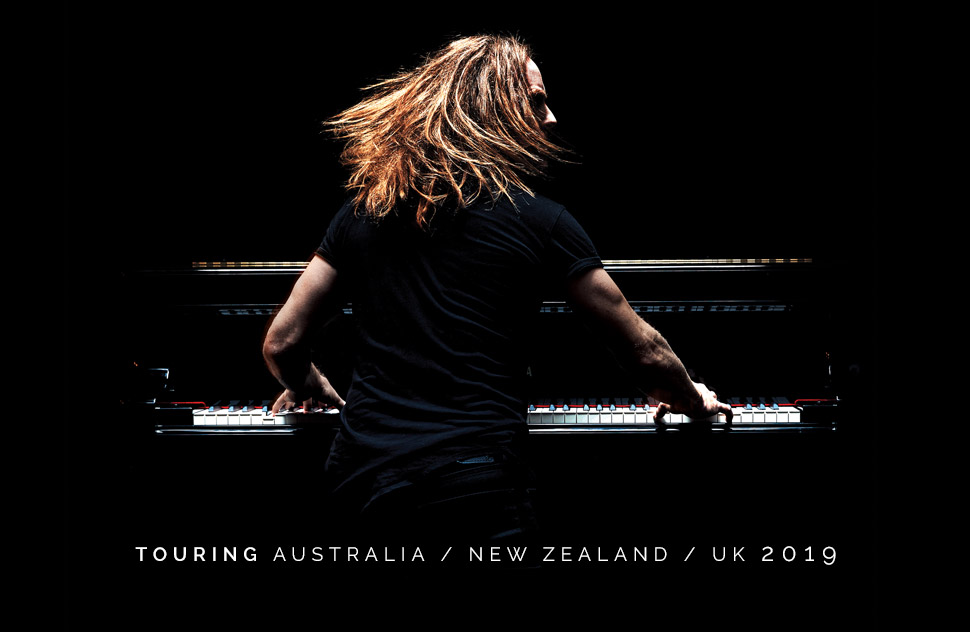 Tim's first major tour since 2012, BACK, kicked off for the Australia and New Zealand leg in March 2019, then headed to the UK in October the same year. BACK sold out in record time, received rave audience reviews and won the prestigious Helpmann Award for Best Australian Contemporary Concert. The BACK tour generated over three quarters of a million dollars for charities in Australia, New Zealand, and the UK. In March 2020 he hit the road again with an encore tour in Australia before events had to be postponed nationwide. The tour resumed in 2021 in Australia and the UK finishing in Sydney January 2022. Once again, for the encore tour, a portion of the profits were donated to charity in both Australia and the UK.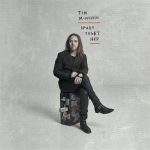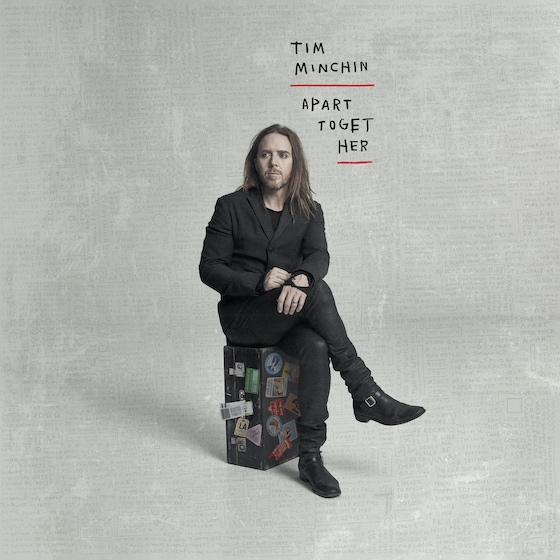 It was announced in March 2020 that Tim would be releasing his long-awaited studio album, Apart Together, later that year through BMG, with the first single, Leaving LA, dropping that same month, with a groundbreaking animated video by Tee Ken Ng. The second single I'll Take Lonely Tonight followed in June, with the title track Apart Together released in August. The fourth single, Airport Piano, came out in the September with the innovative video filmed in a garage whilst Tim was in quarantine in WA. The Absence Of You, was released in October, the fifth and final single just ahead of the album.
Apart Together, which includes new songs from the BACK show, was released November 20th 2020. As the record came out worldwide, Tim marked the occasion by performing the album in its entirety for an acclaimed one-off streamed concert, filmed at the iconic Trackdown Studios, Sydney.
Tim was honoured with the Member of the Order of Australia (AM) for significant service to the performing arts, and to the community, on the 2020 Australia Day Honours list.
Tim is an Associate Artist of the Royal Shakespeare Company (RSC) and the Old Vic Theatre, an ambassador for The Prince's Foundation for Children and the Arts, a patron of the British Humanist Association, and patron of the West Australian Youth Theatre Company (WAYTCo). He is a keen supporter of Roald Dahl's Marvellous Children's Charity (UK), Médecins Sans Frontières (MSF), the National Autistic Society (NAS) and the Los Angeles homelessness charity, PATH.
Albums/Singles/DVDs
Albums
Sit (with band Timmy the Dog) (2001)
Darkside (2005)
So Rock (2006)
Ready for This? (2009)
Tim Minchin and The Heritage Orchestra (2011)
So Fucking Rock Live (2013)
New album Apart Together out now!
Singles
Drowned (2008)
White Wine in the Sun (2009 solo version)
The Pope Song (2010) – free download
The Fence (2011)
White Wine in the Sun (2012 studio version)
15 Minutes (2019)
Leaving LA (2020)
I'll Take Lonely Tonight (2020)
Apart Together (2020)
Airport Piano (2020)
The Absence Of You (2020)
Exactly How You Are Cover (2021)
Beautiful Ugly For the movie Back To the Outback (2021)
Featured Artist/Collaborations
Carry You (2020, Missy Higgins, Music & Lyrics by Tim Minchin)
Housefyre (2020, Briggs featuring Tim Minchin)
Activism/Fundraising
White Wine in the Sun (2009 & 2012) – Every year, all November, December and January proceeds from the single go to a charity supporting children and adults on the autism spectrum. In the UK: NAS, or currently in AUS: Aspect.
The Fading Symphony (2015, with the Sydney Symphony Orchestra) – MND Australia Campaign.
Come Home (Cardinal Pell) (2016) – In support of survivors of clerical abuse. Reached No. 11 on Australian Singles Chart.
Still Call Australia… (2017) – In support of marriage equality.
The BACK tour (2019) generated over three quarters of a million dollars for charities in Australia, New Zealand, and the UK.
Similarly, for the BACK Encore tour (2020/21/22), a portion of the profits were donated to a local arts charity in each city. Details here for Australia. Plus in an effort to minimise the environmental impact of the tour where possible the Greening project was set up. Charity details for the UK here.
DVDs
So Live (2007) (Australian version)
So F**king Rock Live (2008) (UK version)
Ready for This? (2009) (Australian version)
Ready for This? (2010) (UK version)
Tim Minchin and the Heritage Orchestra – Live at the Royal Albert Hall (2011)
Documentaries
Rock'n'Roll Nerd: The Tim Minchin Story (2008)
Matilda & Me (2016)
Composer and Lyricist
2010 Matilda (the Musical) (Songbook and Cast Recording available)
2016 Groundhog Day (Musical)  (Songbook and Cast Recording available)
Acting/TV&More
Actor
2021 Back To The Outback – Pretty Boy
2019  UPRIGHT – Lucky Flynn (Executive Producer, Co-writer, Composer)
2018  Robin Hood – Friar Tuck
2018  Squinters – Paul
2015  No Activity – Jacob (Guest, 2 episodes)
2015 The Secret River (ABC TV Series) – Smasher Sullivan
2013  88 Keys (Pilot) – Charlie
2013  Californication: Series 6 – Atticus Fetch (Guest/Recurring character, 10 episodes)
2011  Storm Beat Poem/Animated short film (Writer, Performer)
2010  The Lost Thing (Narrator)
2008  Two Fists, One Heart – Tom
Stage
Actor
2013 Rosencrantz and Guildenstern Are Dead directed by Simon Phillips – Rosencrantz (Sydney Theatre Company)
2012/13 Jesus Christ Superstar Arena Tour (UK & Australia) – Judas Iscariot
Television
UK:
The British Academy Film Awards (BAFTAs) (BBC One, 2020)
Lorraine (ITV, 2019)
The One Show (BBC ONE, 2017)
Front Row (BBC TWO, 2017)
Shakespeare Live! From The RSC (BBC TWO, 2016)
QI (BBC TWO, 2013)
Children In Need (BBC ONE, 2012)
The Royal Variety Performance (ITV1, 2011)
The Royal Variety Performance (ITV1, 2011)
Blue Peter (BBC ONE, 2011)
"BBC Proms" Prom 40: The Comedy Prom (BBC TWO, 2011)
Ruth Jones' Easter Treat (BBC TWO, 2011)
8 Out of 10 Cats (Channel 4, 2010)
Friday Night with Jonathan Ross (BBC ONE, 2009,2010)
Genius (BBC TWO, 2010)
Never Mind The Buzzcocks (BBC TWO, 2008 x2, 2009, guest host in 2010)
The Big Fat Quiz of the Year 2009 (Channel 4, 2010)
The Graham Norton Show (BBC TWO, 2008)
Comedy Cuts (ITV2, 2008)
Comedy Shuffle (BBC3, 2007)
The World Stands Up (Paramount Comedy, 2006)
Ireland:
The Late, Late Show (RTE One, 2011)
Australia:
Music From The Home Front (Channel 9, 2020)
Anh's Brush With Fame (ABC, 2019)
The Project (Channel Ten, 2014, 2015, 2016 x2, 2019)
Interview (Channel 7, 2018)
Stargazing Live (ABC, 2018)
The Sunday Project (Channel Ten, 2017)
Meet the Mavericks (ABC ARTS, 2016)
Play School (ABC KIDS, 2016)
Matilda and Me (ABC, 2016)
Adam Hills In Gordon St Tonight (ABC1, 2011)
Ben Elton's Live from Planet Earth (Channel 9, 2011)
Good News Week (Network Ten, 2010)
Spicks and Specks (ABC1 2006, 2007, 2009)
The Sideshow (ABC1, 2007 x4)
New Zealand:
The Project NZ (Channel Three, 2017, 2021)
Music From The Home Front (NZST THREE, 2020)
US:
The Late Late Show with James Corden (CBS, 2020)
The Late Late Show with James Corden (CBS, 2017 x2)
@midnight (Comedy Central, 2014, 2015, 2017)
Conan (11/10c on tbs, 2011 x2, 2012, 2015)
The Late Late Show with Craig Ferguson (CBS, 2011)
Radio
UK:
Loose Ends (BBC Radio 4, 2017, 2021)
The Verb (BBC Radio 3, 2017, 2019)
Chain Reaction (BBC Radio 4, 2012)
Desert Island Discs (BBC Radio 4, 2012)
The Infinite Monkey Cage (BBC Radio 4, 2010 & 2011)
Strings (BBC Radio 2, 2010)
Tim Minchin's Loving and Peaceful Yuletide Half Hour (BBC Radio 2, 2007)
Mark Watson Makes the World Substantially Better, Series 1. (BBC Radio 4, 2007)
Tim Minchin and Friends (BBC Radio 2, 2007)
Australia:
Live Set – Sonic Sessions (ABC Radio National, 2016)
The Conversation Hour (774 ABC Radio Melbourne, 2016)
US:
The Kevin & Bean Show (KROQ FM, 2017)
Author
When I Grow Up (2017)
Storm (2014)
Quotes/Reviews
Apart Together Album
"This crisply observed and tenderly considered pop album subverts expectations… From gorgeous love songs to self-deprecation, the comedian's first non-comic record comes as a pleasant surprise"
-The Independent ****
"Apart Together is a masterpiece…A pure joy to listen to."
-The Irish News *****
"The album is a triumph"
-Musical Theatre Review ****
Apart Together Concert Livestream
"He makes this remote event feel intimate and spectacular"
-The Times ****
"The Australian songwriter retained his lightness of touch while also indulging in knowingly overblown anthems"
-Daily Telegraph ****
Comedy Shows/Concerts
"Concert, comedy show, personal history, political snarl? Well, yes: Tim Minchin's first British tour for eight years [BACK] is all of those things. …the barefoot, long-haired, 44-year-old Australian always beguiles and sometimes astounds with these two-hours-plus of old songs and new. He's showman, satirist, pianist and atheist. He's singer and provocateur, purveyor of a sweary impatience with the tunnel vision of the right that, impressively, swerves into similar takedowns of the self-righteousness of the left… Minchin cuts an intimate figure while also mounting a semi-theatrical spectacular. He's a one-off. And this is a rare example of a long-awaited return that has been worth the long-await." (The Times)
"I've seen plenty of comedians with rock-god pretensions but I don't think any have pulled it off as successfully as Tim Minchin on [BACK] his first UK tour in eight years. This was more music gig than stand-up set. Except that rock lyrics are never, ever this funny… His songs are jaunty or bittersweet or dark, but always fiendishly clever." (The Evening Standard)
"[A] fabulous triumph of rhyme and reason. Age has not withered the ginger Ninja comic, but there is an intriguing new tone… [In] this riveting new show… Minchin's vocab-rich perma-rhyming clever-cleverness cannot quite shroud actual inner goodness."(The Arts Desk)
"If you're going to play big spaces, this is the way to do it; with a 55-piece orchestra and a juggernaut full of showmanship, making this a big show in every sense…a superlative night out." (Chortle)
"Minchin…the insanely gifted Australian is rounding off the year with an audacious show that sees him accompanied on stage by the 55-piece Heritage Orchestra…Taken all in all, a thing of jaw-dropping wonder." (Daily Telegraph, London)
"Tim Minchin comes on and the crowd explodes… the kohl-eyed, back-combed, piano-playing Minchin… lives up to the hype. A slight, barefoot figure, he is a consummate pianist as well as an excellent comedian." (Daily Telegraph, London)
"If there's an artist more naturally disposed to a hybrid of pop and orchestration, I do not know his name". (The Age, Melbourne)
"Minchin gave full rein to his musical genius, launching satirical songs like hand grenades into the crowd's sensibilities" (The Sunday Mail, Adelaide)
"Don't be conned by the use of "vs" in the advertising. Minchin and his orchestras work magnificently together for 2.5 hours" (The Australian)
"All up, Ready For This? is one of the most entertaining 2 hours of comedy you could experience. It's a night of constant laughter, entertainment and deep thinking peppered with witty lyrics and first class musical prowess. An absolute must…" (Daily Telegraph, Sydney)
"Tim Minchin is a genius, pure and simple. He is to musical comedy what Charles Darwin was to evolution and what Einstein was to physics and moustaches. You'd be hard pushed to find a more sublimely talented comedian. Handsome, hysterical and divinely musically gifted – you can go off people, you know!" (Tim Arthur, Time Out)
"One of our all time favourite comics. This remarkable Aussie is a musical genius and quite unlike anyone else out there." (Time Out)
"Guaranteed to bring the house down." (Metro)
"One of the funniest and most amazing shows you will ever see." (Daily Telegraph, Sydney)
"Simultaneously an excellent stand-up comedian, a purveyor of physical comedy, an accomplished musician and a lyricist of diabolical ingenuity. Witty, smart, and unabashedly offensive." (The Age, Melbourne)
"Minchin is a genuine musical virtuoso, whose songs are constructed and sung with an attention to detail that would make Rufus Wainwright sit up and look nervous. And that's even before we get to the jokes." (The Times, London)
"Articulate, thoughtful, dry and unashamedly polysyllabic… dark irreverent and talented… excellent, provoking, funny." (The Age, Melbourne)
"Take out a second mortgage, sell the car, and put the money on the safest bet you'll ever make in this uncertain world: that Tim Minchin will be the next big thing in musical comedy". (Time Out, London)
"He plays like an angel, sings like the rock star he always wanted to be and has a devil of a sense of humour. This is an extraordinary performer." (The Scotsman, Edinburgh)
Jesus Christ Superstar Arena Tour
"Tim Minchin is simply superb in the role. He sings amazingly well, but it is his face full of weary intelligence that keeps the heart of the show pure, in the midst of all the amplification (the sound is very much that of a rock gig) and razzmatazz…But it is Minchin who proves that Jesus Christ Superstar is a work of conceptual genius." (The Telegraph)
"Tim Minchin's Judas Iscariot commands attention from the moment he steps on stage. Understated, focused and powerful, Minchin's vocal oozes raw emotion and tells the story in an array of compelling colour. When Minchin is on stage all other sensation is lost, you live, you breathe to hear and see what he has to say or do next." (The Yorkshire Times)
"Tim Minchin, as Judas, is possibly the real star of the show, looking every inch the rock star and with an astonishing voice to match. His portrayal is both menacing but compassionate." (The Nottingham Post)
"Tim Minchin's voice and performance are impeccable and his Judas is charismatic and strangely alluring. His rendition of Superstar is bold and fervent, and his death scene is the most poignant moment of all." (Herald Sun, Australia)
"It is Minchin, though, who dominates — as he must.
Two of his set pieces are bookends of the show. He reveals a fine higher vocal register as he bursts out of the blocks with Heaven on Their Minds and then leads the full ensemble cast of 50 in the rousing finale of the title song, Jesus Christ Superstar, which had the audience on their feet." (West Australian)
" Tim Minchin's road-trip series is clever, scenic and addictively good. With a light touch and electric performances, the series marries melancholy with comedy to deliver an odd-couple narrative that goes beyond the norm." (The Guardian)
"A rollicking road trip as entertaining as it is emotionally addictive." (The Australian PAYWALL)
"Minchin's latest project is an absolute treat of a series. Upright is a balancing act itself, loose yet structured, sad but funny, touching lightly on heavy matters, taking naturally to the road movie format, moving along easily. The photography alone, by Katie Milwright, is consistently a delight, properly filmic." (Evening Standard)
"A classic odd-couple road-trip that hits all the right notes but still manages to surprise, delight, and occasionally have you reaching for the tissues. It's great to see another show making creative use of our landscapes: …the whole thing is both quintessentially Australian and deliciously unexpected." (Sydney Morning Herald)
"This was a sharp-tongued but touching portrayal of flawed characters with complex family dynamics. …it barrelled along with boisterous energy. Eminently binge-worthy, Upright felt like a cult film filleted into 25-minute slices." (The Telegraph)
"This ''two-for-the-road'' redemption tale could well be the best thing Minchin has ever done. Upright also confirms Milly Alcock as a major young star in the making, her feisty and foul-mouthed Meg a classic foil to Minchin's wayward and desperate Lucky." (Sydney Morning Herald)
"Favorite show since Fleabag. I don't say that lightly. All the "laugh, cry, god this cast is good, god these people are f****d up, cry an awkward amount" accolades." (Joss Whedon)
Awards
Winner
2019 Helpmann Award – Best Australian Contemporary Concert for BACK
2019 AWGIE (Australian Writers' Guild) Comedy – Situation or Narrative for 'Day Eight' of UPRIGHT
2017 Australians in Film Awards – Qantas Orry-Kelly Award
2016 Logie Awards – Most Outstanding Supporting Actor (Smasher Sullivan, The Secret River, ABC)
2013 WhatsOnStage Awards – Best Supporting Actor in a Musical – Tim Minchin, Jesus Christ Superstar
2012 WhatsOnStage Awards – The London Newcomer of the Year for Tim Minchin, Matilda The Musical
2012 WhatsOnStage Awards – Best New Musical for Tim Minchin and Dennis Kelly, Matilda The Musical
2011 Helpmann Award – Best New Australian Work for Tim Minchin Vs Sydney Symphony
2011 Chortle Awards – Best Music or Variety Act
2011 Chortle Awards – Best Tour (Tim Minchin And His Orchestra)
2010 Chortle Awards – Best Music or Variety Act
2009 Chortle Awards – Sketch, variety or character act, Best full show: Ready for This?
2009 Green Room Awards (Cabaret) – Best Artiste, Best Original Songs
2009 Helpmann Award – Best Comedy Performer for his show Ready For This?
2007 US Comedy Arts Festival – Best Alternative Comedian
2006 Greenroom Awards (Cabaret) – Best Artiste, Best Show, Best Original Songs
2005 Edinburgh Fringe Festival – Perrier Award for Best Newcomer
2005 Melbourne International Comedy Festival – Directors' Award
Nominee
2017 APRA Music Awards – Song of the Year for Come Home (Cardinal Pell)
2016 Logie Awards – Most Outstanding Supporting Actor (Jacob, No Activity, Stan)
2011 British Composer Awards – Best Stage Work for Tim Minchin (for Matilda The Musical)
2011 Australian Record Industry Association Awards (ARIA) – Best Comedy Release: Tim Minchin & The Heritage Orchestra (Navel/Inertia)
2011 Chortle Awards – Best DVD: Ready for This?
2009 Melbourne International Comedy Festival – Barry Award (Most Outstanding Show)
2009 GQ Man of The Year – Comedic Talent of the Year
2006 Melbourne International Comedy Festival – Barry Award (Most Outstanding Show)
2005 Greenroom Awards (Cabaret) – Best Original Songs, Best Artiste, Best Show: Darkside
For Matilda The Musical awards, please see the Matilda Page.
For Groundhog Day The Musical awards, please see the Groundhog Day Page.
Recognition
2020 Member of the Order of Australia (AM) for significant service to the performing arts, and to the community
2019 Honorary Doctorate of Performing Arts, Edith Cowan University [Speech]
2015 Honorary Doctor of Letters, Mountview Academy of Theatre Arts [Speech]
2013 Honorary Doctor of Letters, University of Western Australia [Occasional Address]