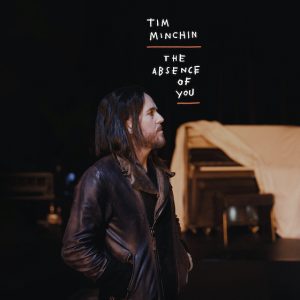 'The Absence Of You', the 5th and final single ahead of the release of Tim's long awaited studio album Apart Together is out now.
Tim: "In this weird year, we're more aware than ever that the absence of a loved one can, in a way, be as impactful as their presence. This is a song about that, I suppose. It's also a frickin banger."
Lyrics below.
Listen/download Absence Of You: Tim-Minchin.lnk.to/TheAbsenceOfYouWE
Pre-order Apart Together here: Tim-Minchin.lnk.to/ApartTogetherAlbumWE
– out November 20th

Credits can be found in the YouTube description.

**THE ABSENCE OF YOU** (Lyrics)
I take a walk on the Seine
Cross Pont Neuf on my way to St Germain
Love-hearts on padlocks on wire in the mist
Where young lovers kiss
And swear to be true
Echoes of ten thousand sighs of love
And yet I
Feel only the absence of you
Out of a window on the thirtieth floor
Central Park shines with the coming of dawn
Through eyes rendered weary by jetlag and wine
I turn round to find
There's a girl in my room
For a moment we kiss
But her vodka-soaked lips
Taste only of the absence of you
I don't know
What all of this means
If you are not here with me
And I am lost
When we are apart
There's a hole in my heart
That light passes through
And the pattern it creates
Is the shape of
The absence of you
Spring has been found hanging round Soho Square
So I take my coffee and newspaper there
To bask in the not-warm-enough April sun
With the workers who come
To eat Pret with no shoes
But the grass to the side
Of the patch where I'm lying
Is flat with the absence of you
I don't know
What all this is for
If you are not near to me
And I can't sleep
Sleep is no fun when the unruly sun
Will reveal the truth
A space in my bed as cold as the dead
Exactly the size and the shape of
The absence of you
And all of this beauty
Runs over and through me
And pools round my shoes
And the puddle it forms
Conforms to the shape of
The absence of you