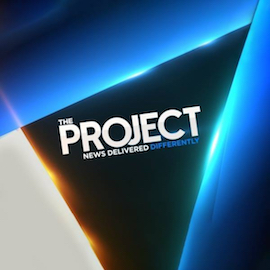 This evening, 7pm-7:30pm, Tim'll be interviewed on The Project NZ on Channel Three (+HR=E).
The programme is hosted by Jesse Mulligan, Kanoa Lloyd, Josh Thomson and Petra Bagust.
Sadly, this programme is geo-blocked outside New Zealand. We'll try to get the footage to pop on here after the programme airs.

UPDATE: A husky voiced Tim talking about the new book When I Grow Up and filming upcoming Australian comedy series Squinters.