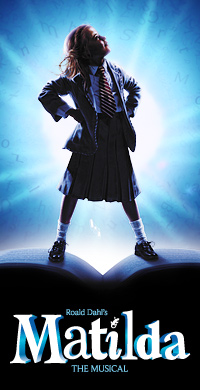 On Sunday, 1st February 2015, the Broadway production of Matilda the Musical will be putting on an autism-friendly performance!
The show is part of the Theatre Development Fund's Autism Theatre Initiative, which aims to make theatre accessible to children and adults on the autism spectrum, as well as their families.
There'll be a few slight adjustments to the production, including the reduction of any jarring sounds or strobe lights focused into the audience. In the theatre lobby there will be quiet areas and an activity area, staffed with autism specialists, for those who need to leave their seats during the performance.
The last few tickets can be booked exclusively, at a reduced rate, through the Theatre Development Fund's website, which also includes several guides to help personalise the experience.