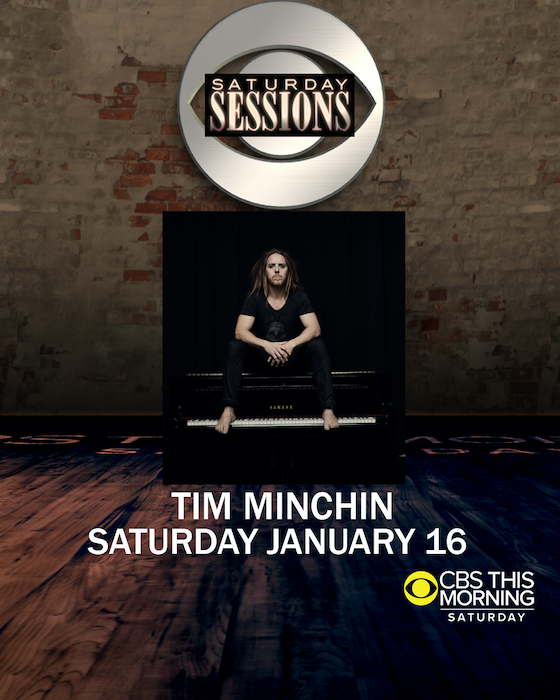 Tim will be on CBS This Morning, Saturday January 16th, in the Saturday Sessions segment.
There will be an interview and exclusive live performances of three songs from Apart Together.
The programme airs 7-9am EST and you can check out when and where to watch CBS This Morning Saturday in your city here.
The segment will be posted online after it airs on CBS.com and their social channels, with some territory restrictions.
UPDATE: 16/01/21
At the time of this update the YouTube videos (all embedded below) are not available in Australia but the three performances and the interview are viewable on the CBS website here:
Interview:
cbsnews.com/video/tim-minchin-is-serious-about-musical-satire/
'Absence Of You'
cbsnews.com/video/saturday-sessions-tim-minchin-performs-the-absence-of-you/
'Apart Together'
cbsnews.com/video/saturday-sessions-tim-minchin-performs-apart-together/
'Airport Piano'
cbsnews.com/video/saturday-sessions-tim-minchin-performs-airport-piano/