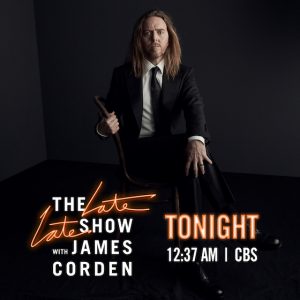 Tim'll be performing a brand new live version of one of the songs from his new album Apart Together on The Late Late Show with James Corden TONIGHT – Tuesday 5th January. There will be a brief interview too.
The other guest on the show is actor James Marsden.
US:
CBS 12:37am EST/PST (11:37pm CST).
If you miss it or prefer to watch it later, the episode and clips should appear on the The Late Late Show with James Corden's website, Facebook page or YouTube channel. (Likely to be geoblocked until after the show airs in Australia and the UK).
Australia:
The programme airs a day later in Australia on Channel TEN and 10play.
UK:
The episode will be available in the UK on Sky Comedy a channel you can also watch via Now TV the day after it airs in the US.
UPDATE: