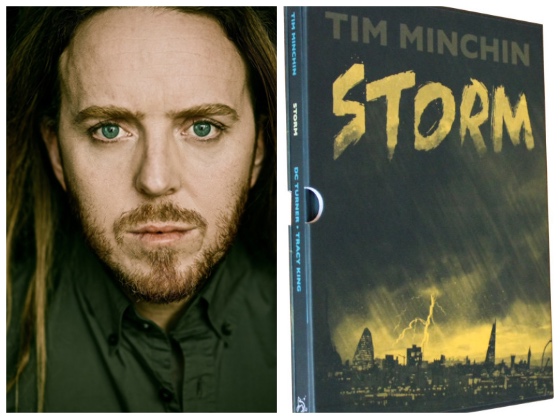 #AuthorsForGrenfell are raising money for the Red Cross fund for the Grenfell Tower victims.
There's a rare limited edition hardback of the graphic novel version of Tim's much-loved beat-poem 'Storm' up for auction. Tim will sign and personalise the book for the winner.
Co-creators of the book Tracy King and DC Turner will also include some hand-drawn, unique 'Storm' artwork.
The auction ends 8pm (BST) Tuesday 27th June, 2017.
If you'd like to bid click here for full details. You simply comment with your bid (in £) at the bottom of the auction page.
If you're not able to make a bid yourself, you can help by spreading the word or take a look at the many other items available in the #AuthorsForGrenfell auction.
Thank you!