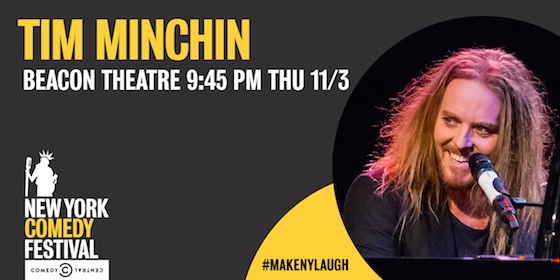 This autumn, Tim'll be lugging his enormous hairdo grand piano over to the Big Apple and donning some natty attire, befitting his fashion icon status biting satire, in order to perform a rare show at the Beacon Theatre in New York, as part of the New York Comedy Festival.
NAKED, from the ankles down, Tim will be hitting the stage (and his piano) at 9:45pm on Thursday, November 3rd, to rock your socks with a selection of songs from his unique, hilarious and beautiful oeuvre.
Tickets for Tim Minchin – Live and Solo are available from Ticketmaster and the Beacon Theatre.
Snap them up while you can!
UPDATE for those asking: The show will be about 80 minutes, with no interval.