Last night, Tim performed White Wine in the Sun, with Iain Grandage's beautiful strings arrangement, on The Late Late Show with James Corden (guest host Bryan Cranston):
If this is still geo-blocked in Australia: you'll find the full episode on Tenplay. Tim's on at about 33:30.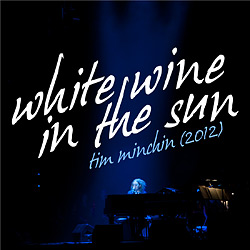 As in previous years, all November, December and January profits from the sale of Tim's much loved sentimental Christmas song, will go to The National Autistic Society.
There are two versions; the 2009 solo version and the 2012 studio version, with strings, french horn and more.
More details here.