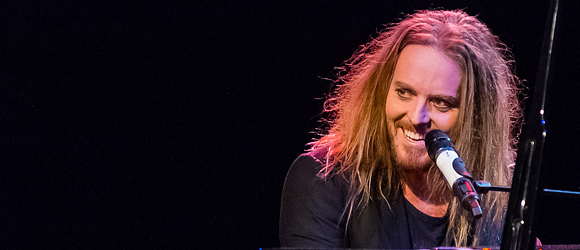 Get excited Australia because there's one hell of a show coming your way!
Your favourite fashion icon / mock rock star / musical theatre composer (delete as applicable) is heading back to the iconic Sydney Opera House to play a special, one-off show on its forecourt!
Tim will be performing on Monday 23rd February 2015 as part of the On The Steps series of concerts.
He'll be bringing with him a band of unspecified size, to play a currently undecided setlist that'll feature a mix of your favourite classics, with a few bits and pieces you might not have heard before thrown in for good measure!
This is Tim's only Australian show scheduled for 2015 (apologies to the rest of the country) so you'll want to get your tickets sharpish and, fortunately, we've got a presale link for you:
The presale opens on Tuesday 2nd December 2014 at 10am and closes on Thursday 4th December 2014 at 5pm.
The general sale will then run from 10am on Friday 5th December 2014.
UPDATE: This show is now SOLD OUT.