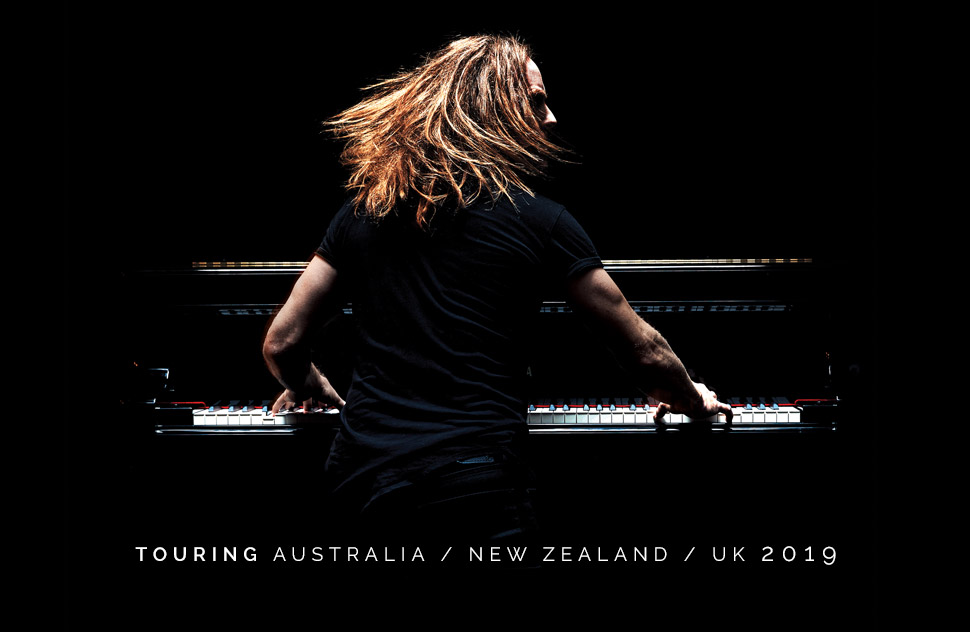 Hi lovely humans. I'm (finally) touring again! Phew.
I'll be playing in Australia in March – April, and then in the UK in October – November of 2019. Venues and dates below.
Tickets to both tours go on sale to the masses next Thursday 6th September. BUT…
… You can get access to PRE-SALE tickets on Wednesday 5th, IF you register as Ticketmaster Verified Fan (It sounds like a bit of a wank, but it's a system to try to curtail scalpers. It's a good thing, I think). You need to register BEFORE 5pm AEST on SUNDAY (11:59pm BST for the UK). Details below.
I'll also be selling 50 Premium Charity Seats every night at a ridiculously high price, and all the income from those seats will go to charity. If you have a bit of spare cash, please keep an eye out for those. Information on Australian charities here. (UK charities TBC)
Hope you can come. I think it will be very fun.
Tim x
Tim Minchin – BACK – Australia 2019
ADELAIDE Thebarton Theatre – Tuesday 5th March – SOLD OUT
ADELAIDE Thebarton Theatre – Wednesday 6th March -SOLD OUT
ADELAIDE Thebarton Theatre – Thursday 7th March – SOLD OUT
ADELAIDE Thebarton Theatre – Friday 8th March – SOLD OUT
ADELAIDE Thebarton Theatre – Saturday 9th March – SOLD OUT
CANBERRA Theatre – Tuesday 12th March – SOLD OUT
CANBERRA Theatre – Wednesday 13th March – SOLD OUT
CANBERRA Theatre – Thursday 14th March – SOLD OUT
CANBERRA Theatre – Friday 15th March – SOLD OUT
CANBERRA Theatre – Saturday 16th March -SOLD OUT
PERTH Crown Theatre – Tuesday 19th March – SOLD OUT
PERTH Crown Theatre – Wednesday 20th March – SOLD OUT
PERTH Crown Theatre – Thursday 21st March – SOLD OUT
PERTH Crown Theatre – Friday 22nd March – SOLD OUT
PERTH Crown Theatre – Saturday 23rd March – SOLD OUT
SYDNEY State Theatre – Tuesday 26th March – SOLD OUT
SYDNEY State Theatre – Wednesday 27th March – SOLD OUT
SYDNEY State Theatre – Thursday 28th March – SOLD OUT
SYDNEY State Theatre – Friday 29th March – SOLD OUT
MELBOURNE Palais Theatre – Wednesday 3rd April – SOLD OUT
MELBOURNE Palais Theatre – Thursday 4th April – SOLD OUT
MELBOURNE Palais Theatre – Friday 5th April – SOLD OUT
MELBOURNE Palais Theatre – Saturday 6th April – SOLD OUT
MELBOURNE Palais Theatre – Sunday 7th April – SOLD OUT
BRISBANE QPAC – Tuesday 9th April – SOLD OUT
BRISBANE QPAC – Wednesday 10th April – SOLD OUT
BRISBANE QPAC – Thursday 11th April – SOLD OUT
BRISBANE QPAC – Friday 12th April – SOLD OUT
MELBOURNE Palais Theatre – Tuesday 23rd April – SOLD OUT
MELBOURNE Palais Theatre – Wednesday 24th April – SOLD OUT
SYDNEY State Theatre – Sunday 28th April – SOLD OUT
SYDNEY State Theatre – Monday 29th April – SOLD OUT
SYDNEY State Theatre – Tuesday 30th April – SOLD OUT
GOLD COAST The Star – Friday 3rd May – SOLD OUT
GOLD COAST The Star – Saturday 4th May – SOLD OUT