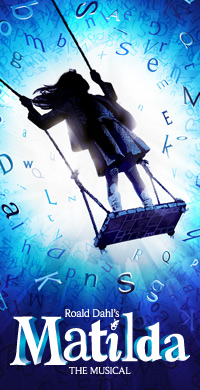 The West End production of Matilda the Musical announced some new cast members yesterday, including a replacement for the terrifying, tyrannical Miss Trunchbull!
Starting in September, Craige Els will take over the role of the formidable headmistress of Crunchem Hall joining existing cast members Haley Flaherty (Miss Honey), Kay Murphy (Mrs Wormwood) and James Clyde (Mr Wormwood).
In addition to the new Trunchbull, Matilda Shapland and Violet Tucker will be joining existing Matildas Tasha Shapple and Lottie Sicilia in the title role, while there will be new additions to the three teams of children that make up Matilda's classmates too.
Tim took some time out and joined Dennis Kelly in getting to know the new Trunch a bit better and you can watch the video below!
The West End run was recently extended until 24th May 2015 and you can grab yourself some tickets from the Matilda the Musical website.