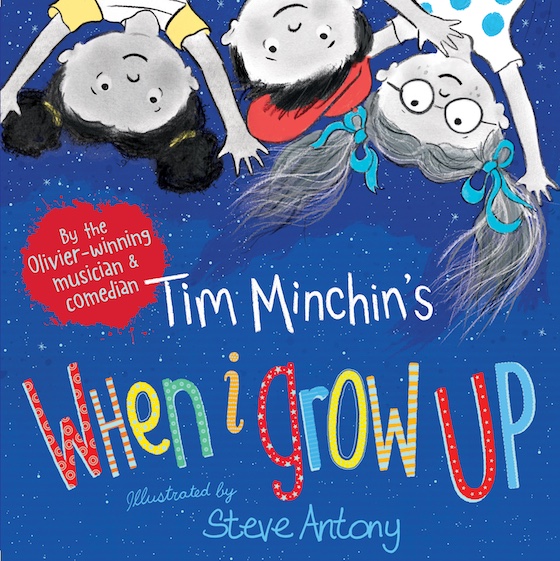 When I Grow Up, the new magical picture book inspired by Tim's hit song from the acclaimed and multi-award-winning Matilda the Musical, will be published on the 5th October in the UK.
The book is illustrated by Steve Antony, an internationally published, award-winning author and illustrator. It imagines life from a child's viewpoint, with all the humour and poignancy of the song.
The book is available from the following UK booksellers and more:
Amazon
Waterstones
Book Depository
and in digital format from iTunes.
For those in Australia and the US: Scholastic Australia will be publishing simultaneously in October 2017 and Scholastic US will be publishing in summer 2018, although with different covers. We'll reveal those covers as soon as we have them.
UPDATE: Details about the Australian edition and where to buy here.