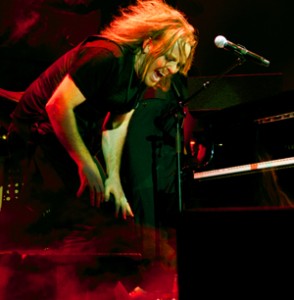 Tim, fresh and toned from his recent roles in Californication and Jesus Christ Superstar, is returning to the comedy stage, for your delight, with his band: the delicious Pete, Brad and Tristan. This quartet of outstanding natural beauty and musical talent will be performing Tim's lyrical, satirical and beautiful songs at The Coronet, London, on Wednesday 28th November 2012, in preparation for their appearance at Homebake Festival, Sydney, Oz.
Tim says: "We will be playing the tunes you saw us play at UK Festivals during the summer, unless you didn't go to any, in which case we will be playing the tunes you missed. (To be clear: this is old material… but it's fucking great fun. Having said that, we may well play a couple of rarely-performed 'serious' tunes later in the night.)
Come."
Tickets are on sale now (and have been for a little while. A perk of being on Tim's mailing list is that you get occasional but invaluable tip-offs for such things).
Standing Dancing! – £16.50
Seated – £18.00
Prices are inclusive of fees and for the first time sold via this very website here. Hooray!
Doors open at 7pm with the show starting at 8pm.