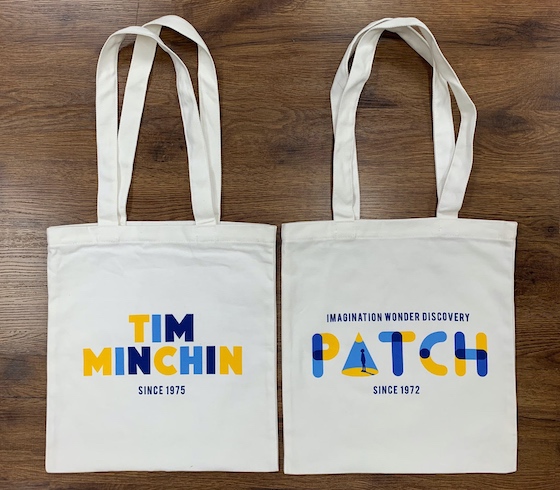 At each of his concerts Tim shares a portion of the profits with a local not-for-profit organisation. This year he's donating to independent theatre companies. As the Adelaide Festival's 60th anniversary concert is a free event, Tim's offering a special limited edition Tim Minchin/PATCH Tote Bag. You can pick one up from the merchandise tent and take it to the supermarket…help rid the world of plastic… you know how it goes.
The bags are $20 each with all proceeds going to Patch Theatre Company and their reimagined style of design rich theatrical experiences that put children and their curiosity first.
This Tote Bag will ONLY be available for sale on Saturday between 5pm (when doors open) and 10pm (the end of concert).
Patch's latest performance – The Lighthouse –"part installation, part scientific quest, part rave." is on at the Queen's Theatre, Adelaide, 25th February – 7th March 2020 and is suitable for all ages.
Tickets and more information can be found here.