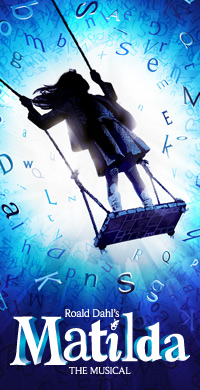 After the huge success of last year's relaxed performance of Matilda the Musical at the Cambridge Theatre, The RSC will be putting on a second performance on Sunday 14th June 2015 at 3pm!
They'll once again be teaming up with the National Autistic Society and Mousetrap Theatre Projects with the aim of making the performance accessible to people with autism and learning disabilities.
This special performance will see elements of the production adapted to reduce anxiety or stress. Lighting and sound levels are adjusted to soften their impact and audience members are free to move around the auditorium during the performance. Designated 'chill-out' areas will be provided outside the auditorium with soft seating and activities if being in the auditorium becomes overwhelming.
Tickets are available exclusively from the theatre box office on 0844 412 4652 and the RSC ticket hotline on 0844 800 1110