White Wine in the Sun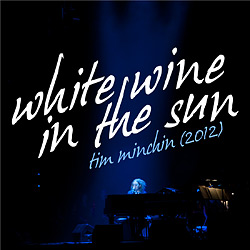 Hey! All November, December and January proceeds from Tim's sentimental Christmas song White Wine In The Sun will be going to Autism Spectrum Australia (Aspect) again this year, a charity that supports Australian children and adults on the spectrum.
If you already have the song, you might like to gift it via iTunes or donate directly here.
There are two versions; the 2009 solo version and the 2012 studio version, with strings, french horn and more.
Here are a few more places you can download the 2012 single internationally: iTunes, Amazon (UK), Amazon (US) and 7digital.
Tim's 2017 performance of the song, on The Late Late Show with James Corden, has a beautiful strings arrangement by Iain Grandage and a great many twinkly candles: