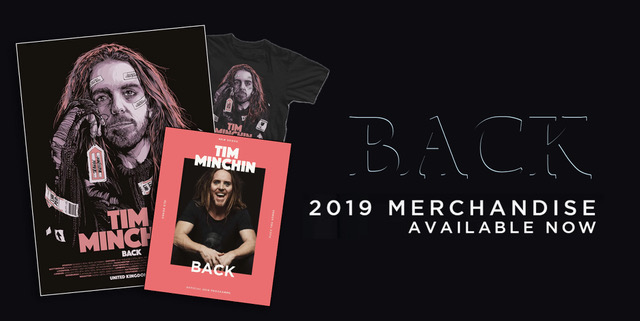 The official BACK UK tour merchandise is now available online here or by clicking the 'Shop' tab above and then 'Europe'.
So, if you're not able to make it to a show this time or you missed the merch' stand at a venue (prioritising beer or a glass of red or a wee instead…) or maybe you only considered the possibility that you might like a tour souvenir afterwards, you're all set.
There are 16 items including: Tim's mug on a Mug, T-Shirts (check out skull-Tim), Hoodies, a Beanie, Posters, tour Programme and of course Canvas Bags (if you want to do something drastic…)! The only thing missing is a plushie Tim – maybe next tour.
If you live outside Europe you'll find that International Shipping has been made available for Canada, United States, Australia, New Zealand and Japan, following some charming requests from fans not in the 'local area'.