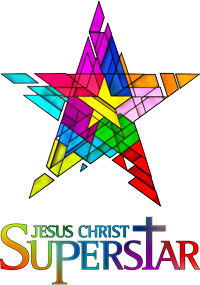 The Jesus Christ Superstar Australian Arena Tour kicks off this Friday, in Perth! Tim and the rest of the cast, musicians and crew were reunited and started rehearsals yesterday.
A great many of the shows are now sold out but you can still pick up tickets for: the Perth matinee on the 2nd June; both the matinee and evening shows in Sydney on the 9th June; Melbourne matinee and evening shows 14th-16th June and for the final show of the tour Brisbane on the evening of the 18th June.
Tickets and the full list of dates can be found at jesuschristsuperstar.com.
Just in case you've missed the earlier announcements: Tim's reprising his award-winning performance as Judas Iscariot for the Australian arena tour of Jesus Christ Superstar, while Melanie C and Ben Forster will also be returning in their roles from the UK production as Mary Magdalene and Jesus.
Deal or No Deal host Andrew O'Keefe will play King Herod and Jon Stevens, who appeared as Judas Iscariot in the 1992 Australian arena tour of the show is taking on the role of Pontius Pilate.