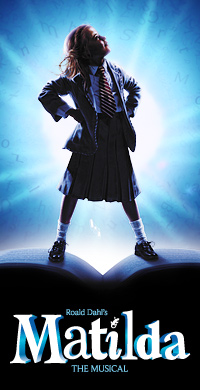 Tim will be joining his partners in crime – writer Dennis Kelly, director Matthew Warchus and actor Bertie Carvel – to talk to Charlie Rose about the runaway success of Broadway's hottest new show (not that we're biased or anything), Matilda the Musical.
The show will air tonight, 15th May 2013, in America on PBS. The time that the show airs depends on which your region you're in, so to find out when you'll be able to see it, please visit the PBS website. As a rough guide though, it'll be somewhere between 10pm and 11pm. The show will be repeated tomorrow lunchtime and the interview will be available on the Charlie Rose website shortly afterwards.
Charlie Rose also airs internationally on Bloomberg Television the next day, so those in the UK will be able to catch it tomorrow night, 16th May 2013 at 10pm. Bloomberg Television is also available on Foxtel in Australia, where it should air at 1am on the 17th May 2013, but please check your local listings.