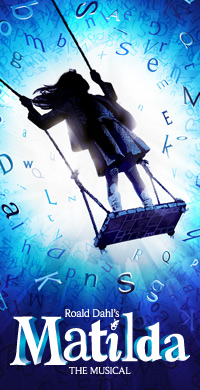 Australians! It's the news you've all been waiting for: we can finally confirm that Matilda The Musical is heading Down Under!
NSW Premier, Barry O'Farrell confirmed today that the spectacular, multi-award-winning musical, based on the book by Roald Dahl, will make it's Australian premiere at the Lyric Theatre in Sydney in August 2015.
Tim's just as excited as you are about it, saying:
"Working on Matilda has been one of the greatest thrills of my life, and I've been aching to let her loose on audiences at home. Most of us grew up reading Dahl – the Australian sense of humour gels so well with his dark, iconoclastic tone. The last time a musical I helped write opened in Sydney, the actors almost outnumbered the audience, the theatre leaked, and my drummer was a bass player. If Matilda's arrival is half as fun as that was, it'll be a hoot."
There's no news about casting and ticketing yet, but once they're confirmed, we'll make sure to let you know all about it.
Looks like we'll be adding an exciting new chapter to our Matilda story shortly!