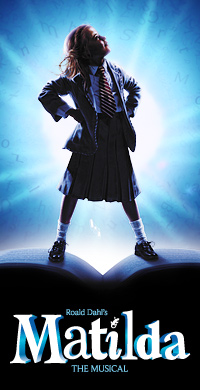 Last night, the 2013 Broadway.com Audience Choice Awards ceremony was held at the Time Warner Center.
Tim collected the award for Favorite New Song for 'When I Grow Up' and Bertie Carvel won Favorite Breakthrough Performance. Three of Tim's songs had been nominated as we blogged here. Thank you to all those who cast their votes for Matilda.
UPDATE: There's now a little interview and a pic of Tim with the award on the Broadway.com website.
There's more: On Friday Matilda the Musical won Best Musical at the 78th annual New York Drama Critics' Circle Awards! The Circle comprises twenty six drama critics from the daily newspapers, magazines and wire services, based in the New York City area. They meet twice a year, at the end of each theatre season, to vote on the awards.
Oh and voting opened on the 2nd May for the 11th Annual BroadwayWorld.com Awards and runs until 31st May 2013. Matilda the Musical has NINE nominations:
Best Musical
Best Score – Tim Minchin
Best Book of a Musical – Dennis Kelly
Best Choreography – Peter Darling
Best Direction of a Musical – Matthew Warchus
Best Leading Actor in a Musical – Bertie Carvel
Best Lighting Design – Hugh Vanstone
Best Scenic Design – Rob Howell
Best Sound Design of a Musical – Simon N. Baker
So if you've got more voting juice left in your typing fingers, then please click here to vote.
You can read more about the show's story and see photos, videos and reviews on the Matilda Page. Or check out the HUGE list of further awards the show is nominated for this year, including twelve Tonys.