Tim joined Lorraine yesterday morning to talk about his brand new comedy drama UPRIGHT and more. Here are the edited highlights of the interview:
Then on Friday he went on The Chris Evans Breakfast Show, on Virgin Radio to reveal a little more about UPRIGHT.
You can listen to him on The Best of the Chris Evans Breakfast Show Podcast here on Acast or on Apple Podcasts. Tim's interview segment starts at 28:10.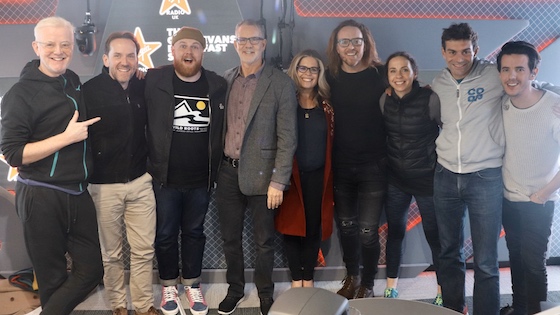 Photo via @VirginRadioUK
UPRIGHT will be available to UK viewers from Thursday 28th November, 2019, on Sky Atlantic and streaming service NOW TV.
In Australia you can watch all episodes from Sunday 1st December at 8:30pm on FOXTEL or watch a double episode premier on FOX SHOWCASE.
More details: http://bit.ly/UPRIGHT2019