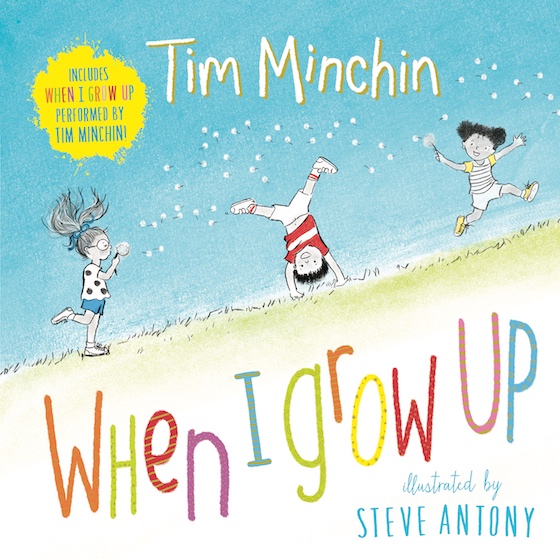 The Australian edition of When I Grow Up, the new magical picture book inspired by Tim's hit song from the acclaimed and multi-award-winning Matilda the Musical is released tomorrow – 1st October 2017! There's a bonus download of Tim performing the song included.
The book is illustrated by Steve Antony, an internationally published, award-winning author and illustrator. It imagines life from a child's viewpoint, with all the humour and poignancy of the song.
Available from all good booksellers, including:
Look out for book signing events – to be announced soon.
The UK edition publication details have already been announced here. There will be another announcement soon to reveal the cover of the US edition which Scholastic US will be publishing in 2018.