Groundhog Day the Musical's hugely successful and critically acclaimed 10 week season at the Old Vic Theatre, London, has come to an end.
If you managed to spend some time in snowy small town Punxsutawney, this summer, you were part of something pretty special and the enthusiasm and joy of the audiences has been a delight to the cast, musicians, crew and creatives.
A selection of the 5* reviews can be found here.
So, the Groundhog Day posters and hoardings have been taken down…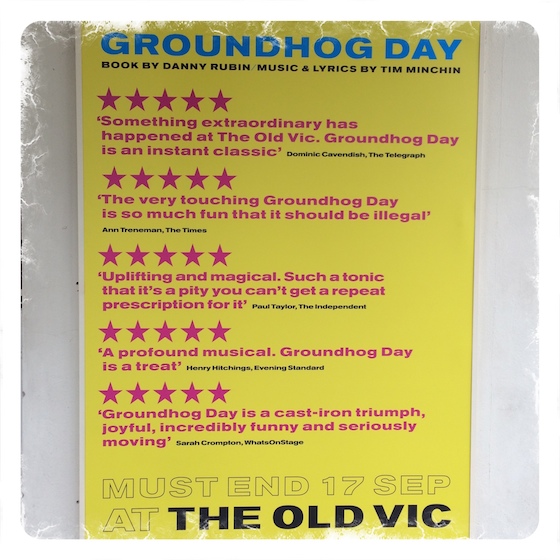 …but last week, it was announced that:
Groundhog Day the Musical is heading to Broadway spring 2017!
Groundhog Day opens on Broadway, at the August Wilson Theatre, April 17th, with a start date for previews still to be set. There's no information yet on the Broadway casting but we'll keep you updated.
There's a shiny new Groundhog Day the Musical website where you can sign up to the newsletter.
Tomorrow…