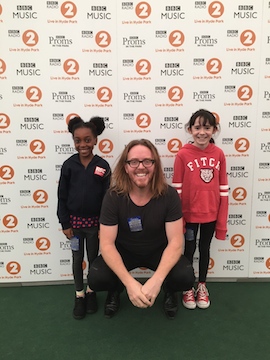 Tomorrow evening, Saturday 10th September 2016, Tim will be performing at the celebrations for the Last Night of the Proms in Hyde Park, London.
Proms in the Park is an open-air concert, presented by Michael Ball and featuring a host of musical stars along with the BBC Concert Orchestra, conducted by Richard Balcombe.
Tim will be performing several songs from Matilda The Musical with two of the Matildas, Zaris-Angel Hator and Clara Read (pictured L-R) and the BBC Concert Orchestra (no room for them in the picture). He'll also perform a song from his new musical Groundhog Day.
There are various ways to watch and catch up on Proms events including online video coverage from the Last Night of the Proms in the Royal Albert Hall and the Proms in the Park events around the country at bbc.co.uk/proms. We're unable to give a time that Tim and the Matildas will hit the stage in Hyde Park but there will be a live blog at the above link and social media coverage which may give some indication on the day.
Please check here for all the ways to watch and listen, along with timings and what you can access if you are not UK based, but in summary:
The Royal Albert Hall event will be streamed live, whilst the Park events will be shown via BBC Red Button coverage.
Live coverage will also be available via BBC iPlayer.
After the events, on-demand audio and video content will be available at bbc.co.uk/proms.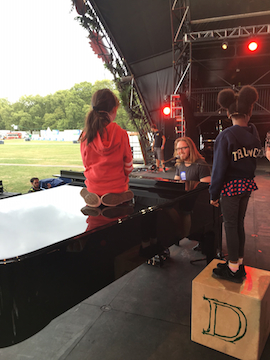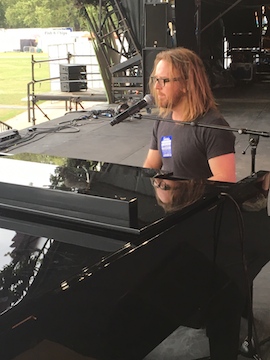 It is still possible to book tickets for the Proms in the Park event! For more information about tickets, including day tickets please take a look at the BBC Proms website, where you'll also find details about the full line-up.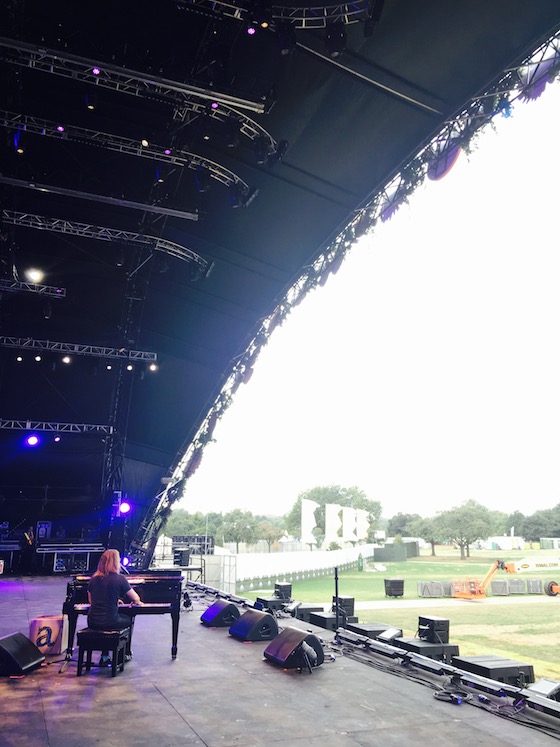 Today's rehearsal photos all courtesy of Matilda The Musical which is currently playing to enthusiastic audiences at the Cambridge Theatre, London, as well as in the US, Canada and Australia.