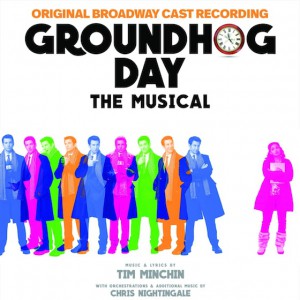 The eagerly awaited Groundhog Day (Original Broadway Cast Recording) is now available to download from:
iTunes
or
Amazon, for example, US Amazon and UK Amazon.
or
Google Play
or
Try your preferred digital music store.
The CD was released on the 12th May and is available to order from Broadway Records and Amazon (internationally). Plus other stores worldwide, such as Barnes & Noble and HMV.