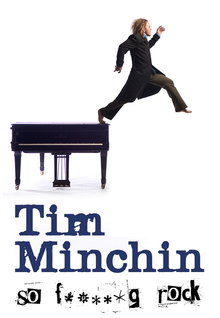 It's finally time to announce something that's been on most North American fans' wishlists – region 1 DVDs!
Comedy Dynamics released So F**king Rock Live and Tim Minchin and the Heritage Orchestra on streaming site Hulu (and Netflix for the Heritage Orchestra show) earlier this year and now they're releasing both shows on DVD!
The DVDs are being released on 20th January 2015 – a bit too late for Santa to leave them under your tree, but we've heard that they make equally as excellent birthday presents!
They're available to preorder from Amazon (US and Canada) from the following links: