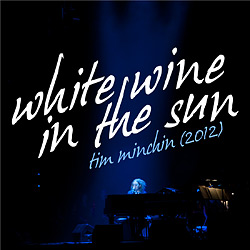 Every year, all proceeds from the sale of (either version of) Tim's sentimental Christmas song White Wine In The Sun during the months of November, December and January, go to an organisation which supports children and adults on the autism spectrum. Once again, that will be Autism Spectrum Australia (Aspect).
If you already have the song, you might like to gift it via iTunes or donate directly here.
There are two versions; the 2009 solo version and the 2012 studio version, with strings, french horn and more.
Here are a few more places you can download the 2012 single internationally: iTunes, Amazon (UK), Amazon (US) .
This new video is the latest version of the song, from Tim's soon to be released special, BACK, which was filmed at the Shepherd's Bush Empire in 2021: