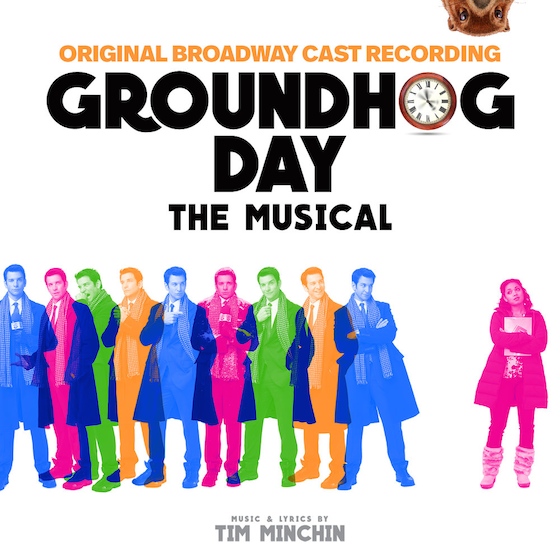 The eagerly awaited Groundhog Day (Original Broadway Cast Recording) is now available for pre-order.
The CD is available for pre-order from Broadway Records. Currently on sale at $12.99. They ship internationally for $10.
Or you can pre-order a digital copy from the various international iTunes stores.
It's also available digitally from Amazon internationally, for example US Amazon and UK Amazon. Otherwise simply search your Amazon store.

Digital Release Date: April 14, 2017
Physical Release Date: May 5, 2017
It will not be up on Spotify and the like for some months yet and we're still waiting to hear more about the availability of the CD internationally but we'll update this blog and/or announce once we have further information.