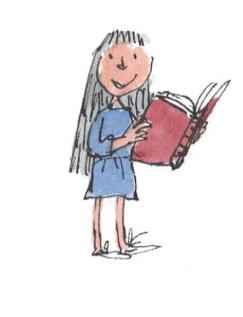 Matilda, A Musical ends its extremely successful run at the Courtyard Theatre, Stratford-Upon-Avon this weekend, with a final performance on Sunday 30th January, at 3pm.
It looks very hopeful for a London transfer but at the moment there are only numerous rumours. The first place to hear about this will be via the RSC mailing list. You can sign up to that here and of course we will be excitedly announcing any news too.
Earlier this week Matilda was awarded the Critics' Circle Award for Best Musical. These awards recognise excellence for theatre throughout the UK and are selected by a group of professional theatre critics. The Peter Hepple Award for Best Musical (new or revival) was presented by Matt Wolf, at the Prince of Wales Theatre on Tuesday and was accepted by director Matthew Warchus and some of the children from the cast.
The production was sold out over Christmas and throughout January following the wonderful reviews it received after opening night on December 9th 2010:
The Telegraph *****
"A smash hit… this show will be unstoppable."
"Director Matthew Warchus, … brings the show to life with a buzzing vitality that proves irresistible…But the biggest laurels should go to Dennis Kelly, whose script has both deepened the emotion of Dahl's story while adding loads of splendid jokes of his own, and Tim Minchin, the Aussie comedian, who has written the music and lyrics.
The songs fizz with humour and great take-home melodies. Kelly and Minchin suddenly look like the brightest prospects for British musical theatre since Andrew Lloyd Webber and Tim Rice."
WhatsOnStage.com *****
"Tim Minchin's music and lyrics sparkle with wit and energy, demonstrating a touch of genius to rival that of the eponymous Matilda. Complemented by Dennis Kelly's book, they make up a piece which is by turns riotously funny and gut-wrenchingly poignant …, all brought vividly to life by Matthew Warchus' masterful direction."
More reviews here.