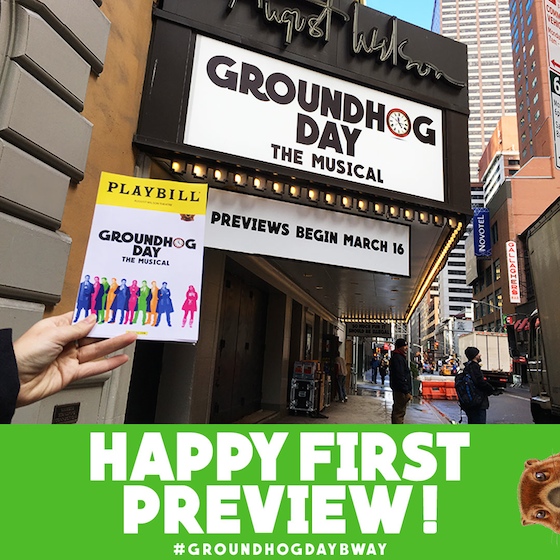 They've been rehearsing over and over to prepare. Tonight, Groundhog Day Broadway performs for their New York audience for the first time!
To celebrate, they've announced that the Groundhog Day Musical cast album will be available to pre-order from this Friday, March 17th, 2017, on iTunes and Amazon.
The album will be released digitally on April 14th and in stores May 5th. The recording is produced by Tim, Chris Nightingale and Michael Croiter.
Details about the general rush ticket policy and digital lottery are also available here in Playbill.
Tickets are available from www.groundhogdaymusical.com where you'll also find more information about the show and full cast details etc, or you can take a look at an earlier blog here.