Groundhog Day has announced that it will play its final Broadway performance on Sunday September 17th, 2017.
An 18-month US tour is scheduled to begin next year and details of a much clamoured for London return will be announced in the coming months.
The show's producers said: "It has been a joy to share Groundhog Day over and over again with Broadway audiences. We could not have asked for a more magnificent, devoted company to bring Danny Rubin's heartfelt words, Tim Minchin's dynamic score, and Matthew Warchus' ingenious direction to the August Wilson Theatre stage every night. This Punxsutawney family has been through a lot together and as Groundhog Day heads into its final month of performances in New York, we are so proud to be part of a Golden Age of musicals on Broadway."
Groundhog Day tickets can be purchased here. Grab them while you can!
Further information about the show can be found on the Groundhog Day The Musical Page, including videos, tickets, the Original Cast Recording and you can DOWNLOAD the Lyric Book.
UPDATE: (9th Jan 2018) Very sadly, Tim announced on Twitter that the US Tour will not take place. The return to London is yet to be announced.
Sadly (despicably) there'll be no US tour. ??? https://t.co/eZYCxx8qQJ

— Tim Minchin (@timminchin) January 9, 2018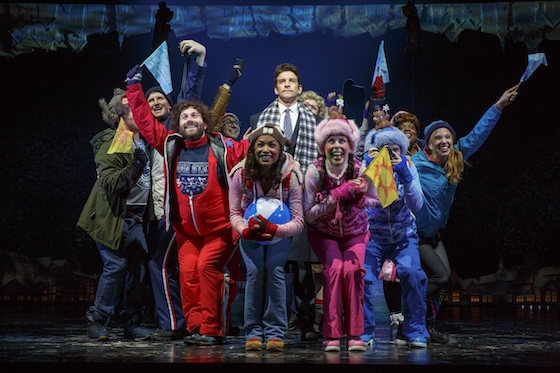 Tomorrow…