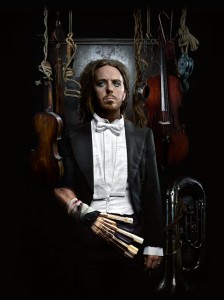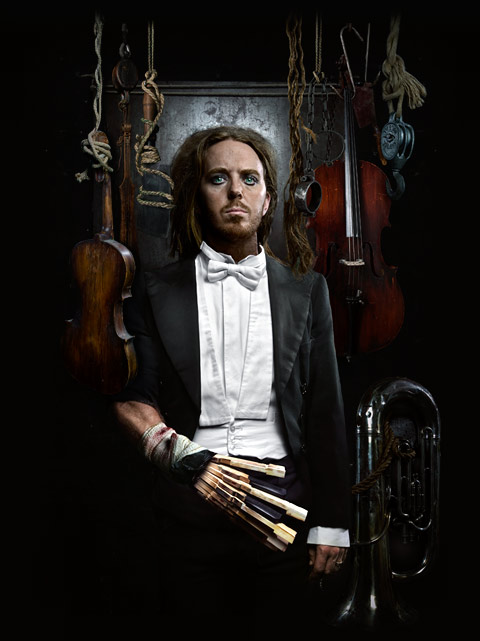 Ding[o]! Ding[o]!
Seconds out! The shoes are off… again. Once more our nerdy minstrel will be teasing his hair to improbable heights, shimmying into his tightest attire, limbering up his fingers for yet more piano gymnastics and practicing those iconic dance moves for his feet and brows – all in order to perform again with symphony orchestras across Australia.
Following the amazing success of his sell out tour in March and his acclaimed arena tour of the UK, Tim is returning to Australia early next year, for a second round with their best symphony orchestras and this time the brilliant Australian composer-conductor Iain Grandage will be wielding the baton whilst Pete Clements and Ben Van Der Wal will be back on the beat with bass and drums respectively.
Tickets go on general sale to the public Friday 2 September, 9am.
The pre-sale starts Wednesday 31st August. Those signed up to Tim's mailing list will have the pre-sale details sent to their Inbox.

Brisbane
Tim Minchin Versus the QSO
Saturday 28th of January 2012
Venue: Brisbane Convention & Entertainment Centre
Tickets or 132 849
Sydney
Tim Minchin Versus the SSO
Friday 3rd of February 2012
Venue: State Theatre
Tickets or 136 100
Melbourne
Tim Minchin Versus the MSO
Wednesday 8th of February 2012
Venue: The Palais
Tickets or 136 100
Perth
Tim Minchin Versus the WASO
Friday 10th of February 2012
Venue: Challenge Stadium
Tickets or 136 100
Adelaide
Tim Minchin Versus the ASO
Wednesday 15th of February 2012
Venue: Adelaide Entertainment Centre
Tickets or 132 849
Tim's orchestra show was described by the Daily Telegraph in London as "a thing of jaw-dropping wonder" and here are some of the things the Australian press said of the last tour:
"If there's an artist more naturally disposed to a hybrid of pop and orchestration, I do not know his name". (The Age, Melbourne)
"Minchin gave full rein to his musical genius, launching satirical songs like hand grenades into the crowd's sensibilities" (The Sunday Mail, Adelaide)
"Don't be conned by the use of "vs" in the advertising. Minchin and his orchestras work magnificently together for 2.5 hours" (The Australian)
Who's grabbing the chance to see this spectacular show for the first time and who's appropriately hungry for more orchestral goodness and going again?