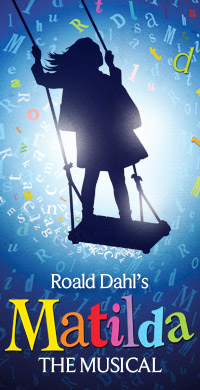 The shortlist of nominations for the 12th annual Whatsonstage.com Awards were announced today.
These UK theatre industry awards are nominated by and voted for purely by theatregoers and the ticket-buying public. Voting opened today and will close at the end of January 2012. You can see the full list of categories and nominees and cast your votes here!
Matilda The Musical received NINE nominations!
Best Actress in a Musical – Cleo Demetriou, Kerry Ingram Eleanor Worthington Cox & Sophia Kiely
Best Actor in a Musical – Bertie Carvel
Best Supporting Actress in a Musical – Lauren Ward
Best Supporting Actor in a Musical – Paul Kaye
Best New Musical – Tim Minchin & Dennis Kelly
Best Director – Matthew Warchus
Best Set Designer – Rob Howell
Best Choreographer – Peter Darling
The London Newcomer of the Year – Tim Minchin
The winners will be revealed at the Awards Concert on the 19th February 2012 at the West End's Prince of Wales Theatre.
If you'd like to learn more about the show, including the cast and production, or buy tickets, visit the Matilda The Musical website or catch up with the story so far of how Tim helped turn Roald Dahl's famous children's book into a hit musical by taking a look at this site's Matilda Page.