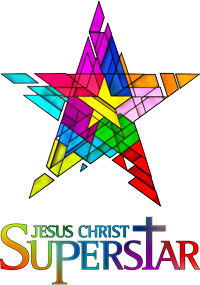 You might remember that, this autumn, Tim had a little* role in Andrew Lloyd Webber's UK touring arena production of Jesus Christ Superstar as Judas Iscariot.
If you missed the tour or simply want to relive the experience then you'll like this – the DVD of the show is out today! Filmed over two nights at Birmingham's NIA, this modern reworking of the rock opera sees the last days of Jesus set amongst the London riots.
You can pick up the DVD (or Blu-Ray, if you like seeing every bead of sweat on Tim's face) from all good retailers, both online and offline.
If you're outside the UK, there are plans afoot to release it internationally early next year.
Anyway, enough of the talking, here are some clips so you can see what you'll be getting!

Damned For All Time
Gethesemane
King Herod's Song
Judas' Death
Superstar
*Pretty frickin' huge