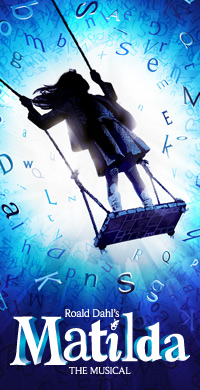 Matilda The Musical has been short-listed for the This Morning Audience Award at the Olivier Awards 2015.
It's the only Olivier to be decided entirely by public vote.
If you voted for Matilda in Stage One (thank you!) you do not need to vote again as your vote has been carried forward.
However, if you have not yet voted then you have until 17:00 on 10th April, 2015, to take part in the Stage Two voting here.
The winner will be announced at the glittering Olivier Awards ceremony on Sunday 12th April, 2015, at Royal Opera House.
More information can be found at www.olivierawards.com.
Tim and director Matthew Warchus caught up with the four Matildas in rehearsals a couple of weeks ago and below the evidentiary photo you'll find a short video of the Matildas encouraging voting before demonstrating expert execution of the Matilda pose: