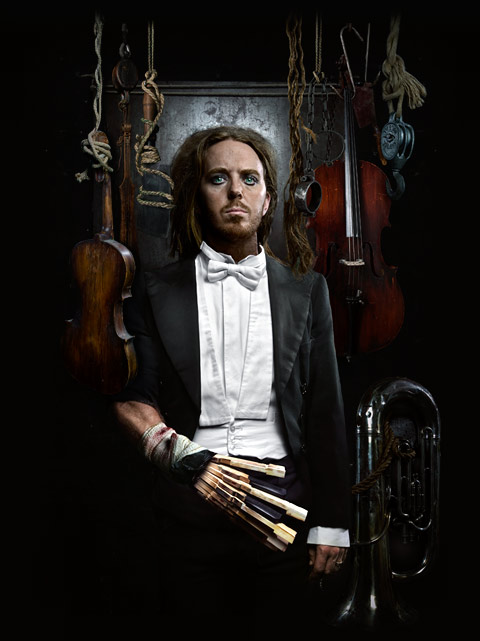 Good day to you all and hello and I hope you are well. Check this:
Starting in Melbourne in late February 2011, I'll be grooving around my home country playing big-arsed stupid songs with large groups of the finest classical musicians in the land. The Melbourne Symphony Orchestra, The WA Symphony Orchestra, The Adelaide Symphony Orchestra, The Queensland Pops Orchestra and the Sydney Symphony have all agreed to risk their reputations by playing my songs. Scary.
I'm currently in the process of writing some new stuff especially for this project, and there'll be plenty of orchestrated versions of my old stuff too.
I am excited and – frankly – honoured to be performing with these folk and I do hope you can come and witness it. It will be unlike anything you've seen before. Unless you've seen my shows before and you've seen a performance by an orchestra before, in which case it'll be quite like a combination of two things you've seen before.
I'm also excited because the radio station of my youth (and beyond), Triple J , will be supporting the tour. Which is very nice of them.
Tickets go on sale to the public on August 2nd at 9am!
Dates and details:
Melbourne
Tim Minchin vs the Melbourne Symphony Orchestra
Friday 25th of Feb
Saturday 26th Feb
The Palais Theatre
Tickets
Perth
Tim Minchin Vs the West Australian Symphony Orchestra
Friday 4th March
Pioneer Women's Memorial – Kings Park & Botanic Garden
Tickets
Adelaide
Tim Minchin vs The Adelaide Symphony Orchestra
Friday 11th March
Adelaide Festival Theatre
Tickets
Brisbane
Tim Minchin vs the Queensland Pops Orchestra
Friday 18th March
Brisbane Convention and Exhibition Centre
Tickets
Sydney
Tim Minchin vs the Sydney Symphony
Thursday 24th March
Saturday 25th March
Sydney Opera House
Tickets