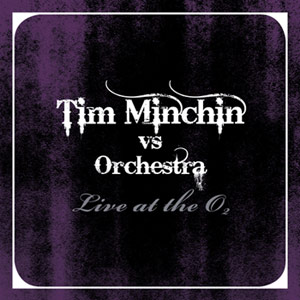 Yep, it's as exciting as it seems! Tim will be recording a new CD at his gig on Tuesday at the o2 in London, featuring the 55-piece Heritage Orchestra and a couple of others.
The deluxe double CD is available to pre-order online, as well as being available to buy immediately after the o2 gig itself! Yes, you did read that correctly.
The CD will hopefully also be available to buy on the subsequent UK tour dates as well, if you don't want to wait for it to be posted. That said though, there will also be a digital download version available, which will also cut out your postage time too!
And for those not in the UK, yes it can be shipped internationally.
While all this is very exciting, if you are going to a forthcoming show, I'd hold off buying this CD until you've seen it as, in my experience, the songs are always better seen live!
Update: The o2 live recording was a limited run and has now sold out.