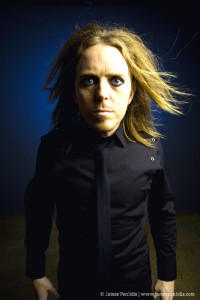 Heads up!
Tim'll be swimming [with a float] across the pond very shortly to do lots of gigs for you lovely lot.
As well as his grand piano and apparel befitting a style guru, Tim will be joined onstage by his iconic dance moves, wildly teased hair, gently calmed eyebrows, natural aplomb and his enormous… sense of occasion.
Irresistible huh?
So, there are still a few tickets available and although you can access all the links via the gigs page, here they are, all listed prettily below for your pleasure and clicking convenience:
Toronto
Friday 3rd of June 2011
Venue: The Winter Garden Theatre 
Tickets
Boston
Saturday 4th of June 2011
Wilbur Theatre, Boston, Massachusetts
Tickets
Chicago
Tuesday 14th, Wednesday 15th, Thursday 16th, Friday 17th, and Saturday 18th of June 2011
Venue: Lincoln Hall
Tickets
Los Angeles
Tuesday 21st and Tuesday 28th of June 2011
Venue: Largo at the Coronet
Tickets
Portland
Thursday 23rd of June 2011
Venue: The Aladdin Theatre
Tickets
Seattle
Friday 24th and Saturday 25th of June 2011
Venue: Neptune Theatre
Tickets
Austin
Friday 1st of July 2011
Venue: Paramount Theatre
Tickets
Anaheim
Saturday 2nd of July 2011
Venue: City National Grove of Anaheim
Tickets
Montreal
Thursday 28th, Friday 29th and Saturday 30th of July 2011
Venue: L'Astral
Tickets
Tip: If you have missed out on tickets to a show it is always worth checking with the venue for returns or last minute ticket releases.
Tim also has a few festival appearances in the US. Details of which can be found here.
Keep an eye on this site for more US gig announcements coming soon.