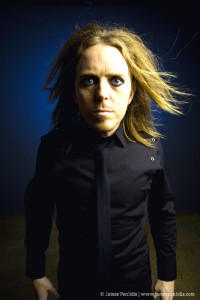 Heads up! Tim's returning to the US next month and you can still grab tickets to these gigs:
New York
Friday 4th of November 2011
Venue: Town Hall
Tickets
Providence
Saturday 5th of November 2011
Venue: Lupo's Heartbreak Hotel
Tickets
Chicago
Thursday 10th of November 2011
Venue: The Vic Theatre
Tickets
So if you've yet to see the rock 'n' roll nerd uniquely tackle rationalism, love and taboos or you have a hankering for another chance to see Tim's lyrical and musical gymnastics (he can no longer get insurance for actual gymnastics as his pants are being chosen for their ever tighter fit…*) hit those links and prepare for fall fun!
* some of the words in parenthesis might not be true.