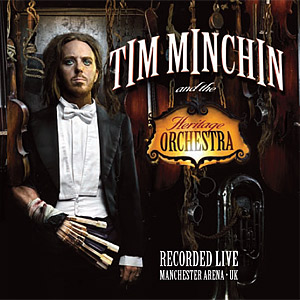 If you're in the UK and not yet got yourself a copy of the rocking Tim Minchin and The Heritage Orchestra, Live in Manchester CD, then here's some good news for you!
On the 31st October, next Monday, this album will be properly released and, for the first time in the UK, available in your local independent record shop (or HMV)! Of course, if they have an appalling taste in music and haven't got it in stock, then you'll be able to order it in.
Alternatively, you can order it online from the usual places, who are also offering pre-orders for it at the moment!