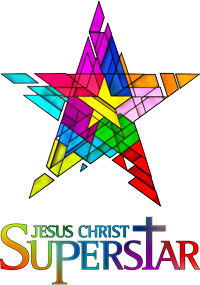 You may have heard a whisper or two already but today The Really Useful Group and AEG Live officially announce the first ever UK arena tour of Tim Rice and Andrew Lloyd Webber's legendary rock classic Jesus Christ Superstar with Tim cast in his dream role of Judas Iscariot!
Tim said:
"As a huge fan of Jesus Christ Superstar, I've always thought it needed 3 key things: a big cast and band; loads of volume; and me playing Judas. I've been in two small productions of the show, and understudied the big man both times. I am really bloody excited about this."
Former Spice Girl Melanie C will play Mary Magdalene, and BBC Radio 1's Chris Moyles will perform as King Herod, in what is gearing up to be one of the biggest and most spectacular arena tours ever to hit the UK.*
The public will be voting to cast the staring role of Jesus as the contenders perform on the ITV primetime show 'Superstar' in front of a panel of live show judges led by Andrew Lloyd Webber.
Jesus Christ Superstar will be celebrating 40 years since it first opened in London's West End when the arena tour kicks off in London on the 21st September before visiting Glasgow, Newcastle, Manchester, Cardiff, Birmingham, Belfast, Dublin, Liverpool and Nottingham. The tour culminates in Sheffield on the 21st October. For full details, check out the GIGS page.
Tickets for the UK tour go on sale at 9.00am on Friday 18th May 2012, priced at £45-£65 and will be available online from www.jesuschristsuperstar.com.
* After Tim Minchin and the Heritage Orchestra naturally…