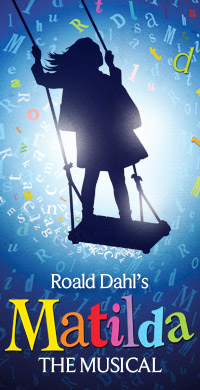 Well, you've known it's been coming for a while, but now we can officially announce that the fabulous musical that Tim co-wrote with Dennis Kelly, Matilda, will be bounding into Broadway's Shubert Theatre!
Previews will start on the 4th March 2013 with the opening night scheduled for 11th April 2013.
Alas, tickets for this extravaganza aren't yet on sale, but we'll let you know when you can get your mitts on them.
The show's casting will also be announced at a later date but in the mean time, we've added the trailer below to whet your appetite!
And if that wasn't enough, you can read the story of how the show got to where it is now on the Matilda page!