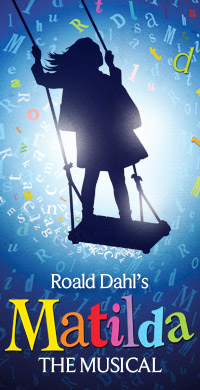 The record-breaking production of Matilda The Musical, which has been playing to packed and excited houses at London's Cambridge Theatre, is now booking through until the 22nd December 2013!
Tomorrow, 13th September 2012, is Roald Dahl Day – on what would have been the great storyteller's birthday. To mark the occasion 400,000 tickets will go on sale at 11am.
You can snap up these tickets, from 11am tomorrow, by phoning the Cambridge Theatre Box Office: 0844 412 4652 or the RSC Ticket Hotline: 0844 800 1110 or to book online visit: www.matildathemusical.com.
£5 day seats are available as part of the RSC's 16-25 ticket scheme and over 100 seats are available at £25 or less for every performance.
Of course you'll know by now that Tim wrote the music and lyrics, but if you want to catch up with the story so far of Matilda The Musical, look at photos, videos, and some of the amazing reviews and awards the production has won so far, then check out the Matilda page.