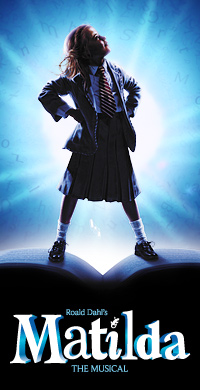 The producers of the Broadway production of Matilda the Musical have announced the four, plucky actresses who will be taking on the titular role and the actor who'll be playing the part of the tyrannical Miss Trunchbull!
You lucky people get to see Bertie Carvel making his Broadway debut, reprising the role of the fearsome headmistress of Crunchem Hall, for which he picked up the Best Actor in a Musical award at the Oliviers last year!
In no particular order (not even alphabetical), the four girls who will alternate playing the feisty heroine, Matilda, are Oona Laurence, Milly Shapiro, Bailey Ryon and Sophia Gennua!
All four girls are seasoned performers, having taken on a large number of roles between them, however this role will see them all making their Broadway debuts!
The rest of the cast will be announced at a later date.
The show opens at the Shubert Theater on the 11th April 2013, with previews from the 4th March 2013, and tickets are available to buy now from this link.