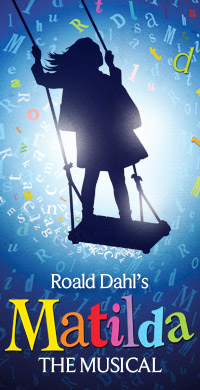 The record breaking, multi-award winning Matilda The Musical, for which (as if you didn't already know) Tim wrote the music and lyrics, continues to play to packed and excited houses at the Cambridge Theatre in London's West End, delighting and captivating people of all ages.
Inspired by Matilda's love of books and storytelling, the RSC Education Department today launched Write Here Write Now with Matilda, an interactive website designed to encourage children to become avid readers, creative writers and playwrights themselves. There are filmed interviews with Tim and Dennis Kelly, who wrote the script adaptation, and as they bring their storytelling methods to life, with the help of comprehensive teacher notes, they aim to give teachers and children insights into the creative processes involved in writing and staging Matilda.
To celebrate the launch of Write Here Write Now with Matilda, the RSC is setting a National Writing Challenge inviting students aged between eight and thirteen to create an original script or song. Six songs or scenes will be selected, fully rehearsed and then performed live in a special performance by the West End cast at London's Cambridge Theatre in June 2013, in front of the students and their classmates. Everyone attending will then be able to stay on to see Matilda The Musical that evening!
To get started and learn more about the challenge visit the website here and take a look at the videos and other resources available. Teachers will find that the RSC will also be providing Teacher Professional Development days on how to use Matilda The Musical as a springboard for creative writing with children.